AMSTAT Consulting has become nationally recognized for helping hospitals and governments chart their new course with greater efficiency and agility. From implementation to data migration to tuning and optimization to advanced analytics, the AMSTAT Consulting Professional Services team will work with you every step of the way. Our clients cite these reasons for choosing to work with us:
All of our principals have doctorates at leading universities including Harvard, Stanford, and Columbia.
AMSTAT Consulting has numerous healthcare associates across multiple locations with proven domain competence.
The team includes doctors, clinical specialists, statisticians, and data scientists.
We have extensive backgrounds in healthcare analytics and over 100 years of practical experience in the healthcare field.
We have more than 650 skilled resources dedicated to healthcare research, reporting, and analytics practice.
We bring our cumulative experience working with close to 900 hospitals on healthcare issues. You benefit from your peers' successes solving the same problems you face today.
Our consultants work closely with your staff so they have the skills and tools to keep improving performance long after we're gone.
Our recommendations are based on more than 100 years of best practice research on healthcare.
Doctorates at Leading Universities Including Harvard, Stanford, and Columbia
All of our principals have doctorates at leading universities including Harvard, Stanford, and Columbia.
Doctorates at Leading Universities Including Harvard, Stanford, and Columbia
All of our principals have doctorates at leading universities including Harvard, Stanford, and Columbia.
Extensive Backgrounds in Healthcare Analytics
We have extensive backgrounds in healthcare analytics and over 100 years of practical experience in the healthcare field.
Extensive Backgrounds in Healthcare Analytics
We have extensive backgrounds in healthcare analytics and over 100 years of practical experience in the healthcare field.
Experience Working with Close to 900 Hospitals
We bring our cumulative experience working with close to 900 hospitals on healthcare issues. You benefit from your peers' successes solving the same problems you face today.
Experience Working with Close to 900 Hospitals
We bring our cumulative experience working with close to 900 hospitals on healthcare issues. You benefit from your peers' successes solving the same problems you face today.
Over 100 Years of Practical Experience in the Healthcare Field
We have extensive backgrounds in healthcare analytics and over 100 years of practical experience in the healthcare field.
Over 100 Years of Practical Experience in the Healthcare Field
We have extensive backgrounds in healthcare analytics and over 100 years of practical experience in the healthcare field.
Healthcare spending is expected to increase from $3 trillion in 2014 to over $5.5 trillion in 2025. Providers need to work with people who have a robust data management and analytics capabilities to reduce healthcare spending. Every healthcare provider must focus on working with healthcare analytics companies.
We can:
Integrate enterprise and external data sources

Fuse the relevant disparate data sources, such as medical device outputs and medical codes
Establish direct connections to local datasets
Perform federated searches across appropriate external data sources
Peer with partner organizations to collaborate in real time and harmonize standards

Refine benefit delivery with evidence

Develop models to track sequences of procedures and clinical data metrics against diagnoses that classify care
Analyze the root causes of readmission and post-surgical complications, and model medical outcomes and associated costs for targeted, preventative interventions
Develop and deploy best practice models across multiple facilities and providers

Help you with:

Predictive Analytics

Predictive Modeling 
Entity Analytics to Detect and Prevent Fraud

Population Health Analytics
Revenue Cycle Management Analytics
Healthcare Analytics for Quality and Performance Improvement
Clinical Analytics and Decision Support 
Customer Relationship Management
Clinical Research Informatics
Prescriptive Analytics

Secure all connected data

Apply fine-grained security controls that can map to the logical divisions of healthcare delivery enterprises
Ensure users see all the data they are authorized to see and none that they are not
AMSTAT Consulting's healthcare analytics services can help you:
Establish more precise patient registries
Coordinate effectively between care team and patient, and determine patient-provider attribution
Monitor and measure clinical and cost metrics, and track specific outcomes, and engage in risk-management outreach
Establish and adhere to clinical practice guidelines, including patient engagement, communications, and education
Acquire and integrate pertinent external clini
Amazing theme and top class support, as I'm a beginner, Luke helped me above and beyond and was more than patient, his responses were quick and he has a genuine care for you to enjoy and move forward with your theme! Highly recommended!
I bought this theme and i would like to recommend it to every one interested in building a website without knowledge of php or html. It is very convenient and the customer service is very reactive. I will say it in French "Bravo" for this work!
Let me say something. You have an amazing theme and amazing/awesome support. They helped me on weekend. This is what I call an "extra mile" in customer relationship. So I gave 5 stars for the theme and if I could, I'd give 10 stars for support.
The Eight Levels of the Analytics Adoption Model
Level 8 – Personalized Medicine & Prescriptive Analytics
Contracting for & managing health
Level 7 – Clinical Risk Intervention & Predictive Analytics
Taking more financial risk & managing it proactively
Level 6 – Population Health Management and Suggestive Analytics
Taking financial risk and preparing your culture for the next levels of analytics
Level 5 – Waste & Care Variability Reduction
Measuring & managing evidence-based care
Level 4 – Automated External Reporting
Efficient, consistent production and agility
Level 3 – Automated Internal Reporting
Efficient, consistent production
Level 2 – Standardized Vocabulary & Patient Registries
Relating and organizing the core data
Level 1 – Enterprise Data Warehouse
Foundation of data and technology
Levels 1-2 of the Analytics Adoption Model
AMSTAT Consulting's Late-Binding Data Warehouse that is a revolutionary architectural model for healthcare analytics covers levels 1-2 of the Analytics Adoption Model. When an organization combines an EDW with the power of Late-Binding, they quickly progress to registries and reporting population health and clinical and financial risk modeling.
Levels 3-8 of the Analytics Adoption Model
Our analytics services cover levels 3-8 of the Analytics Adoption Model:
Predictive Analytics

Predictive Modeling
Entity Analytics to Detect and Prevent Fraud

Population Health Analytics
Revenue Cycle Management Analytics
Healthcare Analytics for Quality and Performance Improvement
Clinical Analytics and Decision Support
Customer Relationship Management
Clinical Research Informatics
Prescriptive Analytics
Predictive analytics is not reinventing the wheel. It is applying what doctors have been doing on a larger scale. What's changed is our ability to better measure, aggregate, and make sense of previously hard-to-obtain or non-existent behavioral, psychosocial, and biometric data.
Combining these new datasets with the existing sciences of epidemiology and clinical medicine allows us to accelerate progress in understanding the relationships between external factors and human biology—ultimately resulting in the enhanced re-engineering of clinical pathways and truly personalized care.
Predictive analytics is the process of learning from historical data in order to make predictions about the future (or any unknown). For health care, predictive analytics will enable the best decisions to be made, allowing for care to be personalized to each individual. Predictive analytics is directly impacting patient care.
Scope of Predictive Analytics
Readmission prevention
Adverse event avoidance
Clinical decision support
Chronic disease management
Patient matching
Revenue cycle
Fraud detection
We can help you with:
Triage
Comorbidity identification
High-cost patient identification
Physician-patient matching
Diagnoses
Decompensation
Readmission prevention
Behavior change
Disease prevention
Population health management and early intervention
Treatment selection
Training data aggregation
AMSTAT Consulting can:
Cleanse
Tag and/or label
Structure
Relationship search
We can:
Identify attributes that act as predictors
Develop algorithms
Case data collection
We can:
Collect predictive attributes for specific case (e.g., a patient)
Individual case characterization
We can:
Apply algorithms derived from training data to case attributes of the patient
Describe an unknown
Recommendation contextualization
We can:
Apply specific recommendations based on "who", "when", and "where".
Performance capture
We can:
Define success
Record results relative to recommendation
Improve algorithms for characterization and recommendations
Personalizing care through predictive analytics represents a significant opportunity to reduce costs in the healthcare system.
Market opportunity
$192B – Overtreatment
Eliminating care that cannot help patients-care that is outmoded, supply-driven, and eschews science
Restricting treatment and intervention to the patients who will benefit based on the individual and the context
$128B – Failure of care delivery
Continuously studying care to identify what works for whom and in what context
Scaling best practices including preventive care and early warning systems that demonstrate effectiveness
$35B – Lack of care coordination
Ensuring those at the highest risk of costly medical episodes are identified, monitored, and cared for between visits and the following hospitalization
There's a massive opportunity for predictive analytics to improve care and dramatically reduce waste in the healthcare system, addressing systematic issues in over-treatment, care delivery, and care coordination.
It will largely fall onto the healthcare industry to recognize the value of predictive analytics and implement critical use cases.
Idealized use case
Payers
Construct personalized medical policy (what is and is not covered) and benefits (how costs are shared by parties) – overtreatment, care delivery
Match interventions to individuals to scale behavior change programs (e.g., wellness, chronic disease management) – care delivery, coordination
Providers
Provide point of care access to historical data in the context of a patient in ambiguous situations ("Green Button") – overtreatment, care delivery
Reduce treatment variation and improve outcomes -care delivery
Manage risk of population health management programs under accountable care – coordination
Biopharma
Predict individual responsiveness to treatment (within R&D and post-market contexts) – overtreatment, care delivery
Conduct pharmacovigilance – overtreatment
The entire healthcare industry could benefit from the usage and adoption of predictive analytics. For example, payers could use it to construct personalized medical policy. Today there are global policies for what is and is not covered, which physicians are in and out of network, but perhaps it should be based on what treatments make the most sense for each individual patient.
Healthcare Fraud Prevention With Predictive Analytics (e.g., Entity Analytics)
Detect, prevent, intercept, and decrease potentially improper payments by flagging them for review
Detect, identify, and build the case against past improper payments activity
Identify inconsistencies, "rule-breaking" behaviors, errors, and needed enhancements in related systems
Identify and mitigate potential payment risks and program
Mine data to identify new fraudulent patterns and develop new "rules" for those as well
Dig into the entire lifecycle of improper payments operations using tightly woven capabilities including entity analytics to integrate information silos, combine observation spaces, and enable unified enterprise business intelligence
Identify n-degree relationships and improve the coherence and consistency of current data by resolving identity conflicts in the records themselves
Associate identity and action data with their respective entities in real-time
Discover, match, find entities and non-obvious relationships in order to deliver better entity insights
Discover duplicate entity data on all major Hadoop distributions
Improve the handling of name matching and management with new language and culture support, improved short name comparisons and improved genderization support to properly identify, resolve, and interpret your name data
The cost of care in the U.S. is expected to approach 20% of GDP by 2020.  With the shift to a value-based reimbursement model, payers, providers, and employers are facing increasing pressure to better understand the health of their populations and find solutions to proactively improve it.
This changing approach to an engaged population will enable these groups to address the continuing rise in the cost of care by emphasizing healthy living and access to more timely and detailed information about the patient activity. To do so requires a robust data platform, IoT integration, and advanced analytic models.
AMSTAT Consulting can help payers, providers, and employers understand and engage their populations and drive down costs by thousands of dollars per person annually.  We can help you understand, track, manage, and create intervention strategies for a healthier population. We can help organizations implement and customize population health risk management capabilities to the unique needs within their organization for maximum cost benefit and value to the communities they serve. We promise a clearer look at aggregated patient populations for better clinical and cost management.
We can:
Identify and segment at-risk patients, highlighting behavioral and psychosocial traits potentially affecting compliance, outcomes, and margins
Pursue insights into variations in care delivery, site costs, utilization patterns, quality, and satisfaction
Refine patient population filters for retrospective and prospective cohort cost analysis and key performance indicator trending
Expand proactive disease management through clinical insights and remote monitoring for at-risk patients
Customize chronic disease care planning across care settings to decrease emergent care visits, hospital admissions, and/or re-admissions by 30-40 percent
Predictive Analytics
Predictive analytics has been in the population health management (PHM) space for a couple of decades. Predictive modeling vendors have come and gone, and risk scoring has been somewhat commoditized. What's next? What should PHM leaders expect to help advance program effectiveness and efficiency?
Beyond periodic vendor batch processing of administrative data
Most legacy predictive models originated for actuarial purposes. Because they focused on underwriting costs, it was important to have an accurate and 'complete' representation of historical claims experience for a fixed period that was often limited to one year. These constraints have been built into most common predictive modeling processes and are the source of the poor timeliness and actionability that are the primary weaknesses associated with the use of claims data from clinical program purposes. Moving beyond this legacy thinking, and beyond administrative (i.e. health plan) data in general, is the beginning of an incremental move toward more advanced, higher-value predictive modeling.
The legacy approach of using health plan claims and member data has been extremely powerful. The mining of these data can be made more effective through the use of submitted (pre-adjudicated) claims and incremental, near real-time processing.
We can:
Use more clinically meaningful and timely data — from EMR/EHRs, HIE, etc. — to change the models' focus and multiply their ability to impact care quality
Parse and identify the valuable features of its unstructured data as well as its structured content

This will be made even more valuable by timely (real-time) model execution and appropriately constructed, prioritized (or automated) and delivered decision support. This ultimately suggests the need to tightly integrate, or even merge, the EHR data collection application with a powerful PHM workflow engine.

Change patient and health system behavior to achieve desired outcomes
Use consumer and psychographic segmentation data to understand the behaviors and motivations of targeted individuals and enable more effective engagement and behavior change strategies

Since these data are typically external to clinical or health plan sources, segmentation may be applied independently and robust master data management will be required to assure that the correct characteristics are associated with each individual.
These data will also be important in understanding risks related to non-medical determinants of health and associated risks. Since medical care is believed to only determine 10 to 20 percent of health outcomes, there are significant opportunities to mine and model data representing other determinants, such as health behaviors, social/economic factors, and physical environment.

Capture relevant social media streams to identify person-level engagement opportunities and community-level opportunities for enhancing the brand, which may or may not be tied to clinical programs
Beyond predicting high future cost
We can:
Use predictive models to predict the specific events that care management programs target to achieve cost savings
Use predictive models to predict specific, avoidable events such as admissions, readmissions, disease progression, complications of conditions and treatments, ER visits, and high-cost imaging studies

The more time-sensitive these predictions are, the more important it is to have a current stream of claims or EHR data to input.

Predict current patient attributes that have not yet been observed
Create profiles based on characteristics that we can infer from data that can then be segmented to assign outreach messages, approaches, and personnel most likely to be successful and to maximize their efficiency
Create high levels of personalization by segmenting populations based on features such as predicted motivating factors, aspirations, and preferences, and matching members to programs, interventions, and personnel based on these features
Identify segments of individuals who have significant risk but are amenable to simple, direct messages delivered by mail or to their inboxes, and other segments with people of moderate risk who are not cost-effective to intervene with through personal telephone outreach but who likewise are likely to respond to appropriate, targeted messages delivered via a low-cost channel
Change from simple case identification (e.g., this person has diabetes and high future cost and is to be referred to 'the diabetes program') to case matching (e.g., this person has diabetes and, based on all of his or her characteristics and risks, will have the best chance of the desired outcome if he or she receives this specific bundle of interventions, in this way, and from these sources.)
To advanced, multi-dimensional predictive analytics embedded in highly automated decision support and PHM workflows
Real-time scoring and segmentation occurring across multiple dimensions not only greatly enhance the value of data, they also increase the complexity and time-sensitivity of the results; their value is best leveraged through extremely tight integration with PHM software. Because of the high level of personalization, it is neither practical nor efficient to generate lists in one application to be implemented in another. Instead, complex logic will assign programs and specific interventions within programs to individuals based on multiple criteria designed to create the best possible results with the fewest possible resources. That is, highly configurable automation will drive highly personalized interventions ranging from the highest intensity to the extremely low-cost, to achieve the best outcome in the most efficient way possible.
We can:
Automate the process of continuous improvement by embedding study design methodologies, including randomization (A-B testing) in some program settings and machine learning algorithms in others
Use feedback loops to validate segmentation and stratification methodologies
Identify priority areas for improvement, and optimize intervention and program designs
Healthcare providers have really invested in their data systems through meaningful use and other incentives. Hospitals now collect a wide breadth of data all around the patient, the patient encounter, what doctors are working on the patient, what procedures are being done to them, and what drugs they are taking. And that is the raw material for us to apply our technology, where we look at historical data and try to find patterns and trends around certain events of interest. So, for example, will the company pay a trade account in a "severely delinquent" manner? Where are denials likely to occur next? Will a patient pay for a portion of their bill they are responsible for? Is it likely that a certain charge is missing on a claim, indicating that care was given to a patient, but for a number of reasons the codes to actually bill for that procedure, drug, or device do not end up on the claim?
So what we are doing is taking this data that healthcare providers are collecting as part of their day-to-day operations. We can find those places where either revenue is being left on the table, or a provider may be underpaid. In addition, we can find those situations and allow them to go and recoup that revenue.
We can:
Help you make better decisions by leveraging data and analytics in revenue cycle management
Provide data and analytic support for administrators regarding decision making about program and service performance
Improve your workflows, operational performance, and financial results by leveraging your data across the revenue cycle, matching it, and analyzing the account across the various revenue cycle workflows and transactions
Ensure accurate reimbursement by analyzing workflows and optimizing activities
Create and monitor revenue cycle KPIs around pre-service, point-of-service, post service, and denials to provide data points needed for process and financial optimization
Provide comparative analysis and benchmarking that scores payer performance based on claim, rejections, denials, and exceptions
Identify trends by drilling down to the staff, department, and service levels to uncover insightful details
Maximize return on investment
Enable the calculations of HFMA Map Keys and NAHAM Access keys for true peer-to-peer benchmarking
Help you build a system that focuses the right staff on the right accounts at the right time to maximize return and efficiency
Help you reduce manual tasks, increase productivity, and maximize revenue
Modeling a Faster Revenue Cycle: Predictive Analytics
Among the most effective emerging tools for healthcare providers to streamline and optimize processes while maximizing revenue is predictive analytics. A majority (93%) of healthcare payers and providers believe predictive analytics is important for the future of their business, according to a 2017 Predictive Analytics in Healthcare Trend Forecast by the Society of Actuaries. Hospital revenue cycle management experts promote medical predictive analytics as the newest solution to translating massive loads of health data into actionable insight to improve financial performance.
We apply this data in ways that improve financial performance, similar to how other industries have been doing for decades. We can help leaders make smarter decisions. We can:
Implement predictive analytics to enable you to improve revenue cycle processes and payment collection opportunities, create consistent and measurable metrics across the revenue cycle, and manage staff resources in a way that streamlines workflow and reduces unessential tasks
Use predictive models to figure out if a charge is missing; a patient will pay his or her part of the bill; a patient will be readmitted, or a diagnosis-related group code was assigned in error
Predict not only if a patient is likely to pay, but also how much he or she is likely to pay
Create self-pay predictive models that include a number of criteria, such as self-pay type, patient class (whether outpatient or inpatient), payment history, and debt history
Analyze the company's payment habits, provide the probability that the company will pay a trade account in a "severely delinquent" manner (90+ days beyond terms) within the next 12 months through the Dynamic Delinquency Score (DDS), and include comparisons to other companies within the same industry
Answer even more

Is there a deterioration in payment habits?
Will they pay me on time?
How much credit do suppliers usually extend to them?

Identify the normal revenue-cycle processes, model them, and then pinpoint the cases that exhibit anomalies
Use algorithms to examine historical data and make correlations
Help you gain insight into how to more effectively invest time and efforts
Applying predictive analytics to your business processes will ultimately yield both quantitative and qualitative results. The quantitative results are easily measured by increased point-of-service collections, a reduction in bad debt and the cost to collect, all while maintaining or lowering operating expenses. The qualitative results come in the form of employee and patient satisfaction.
Information empowers employees to work smarter, not harder. Many times front-line employees are asked to use a one-size-fits-all approach to processing patient accounts because they have no insight into the patient's ability to pay. Consumer credit data can provide employees with a clear indication of a patient's capacity to pay, therefore allowing the accounts to be processed in a more efficient manner.
Moreover, predictive analytics allow hospital employees to prioritize actions with respect to open account balances by helping to identify the accounts with the highest likelihood of collections. The result is an increase in productivity, an improvement in financial results and satisfied employees.
Denials and Underpayments
As a revenue cycle leader, you want to gauge the denial risk of an account before the claim leaves your organization. You want denial issues and trends identified by payer, at the plan and service level to give pointed direction as to where the originating denial issues lie. You want to know about the hidden denial patterns that are attributing to your net revenue leakage. You want your revenue analyst team working in just that capacity, and getting away from simply preparing reports. Finally, you want to view commonalities among your peers with respect to denial patterns and see where your organization stands out from the rest of the pack.
AMSTAT Consulting will give you the strategic lens that is sorely needed when it comes to denials avoidance. We will provide your team with specific areas of revenue-risk to focus efforts to correct the originating issue(s). We complement your current denials management and workflow systems as we examine initial denial issues based on predictive modeling. We will provide you with a comparative analysis of initial denial rate at the peer group and payer level.
We can:
Predict where denials are likely to occur next and drive the operational change needed to reduce denial rates.  This allows staff to focus only on "those claims likely to be denied – based on past denial patterns – in order to minimize delays in reimbursement.
Understand what non-obvious factors are correlated and contributing to your initial denial rate
Get denial overturn rates with associated net revenue
Benchmark on a payer-to-payer and peer-to-peer basis
Aggregate disparate data streams into one analytic application that delivers the revenue cycle decision support needed in today's climate
Audit your final denial rate
Store your claim and remittance data within one application
Help you redesign your front office to maximize point-of-service collections, optimize financial counseling, and improve customer service
Help you optimize your registration processes to simplify the medical necessity and authorization and reduce the likelihood of downstream denials
Improve Revenue Integrity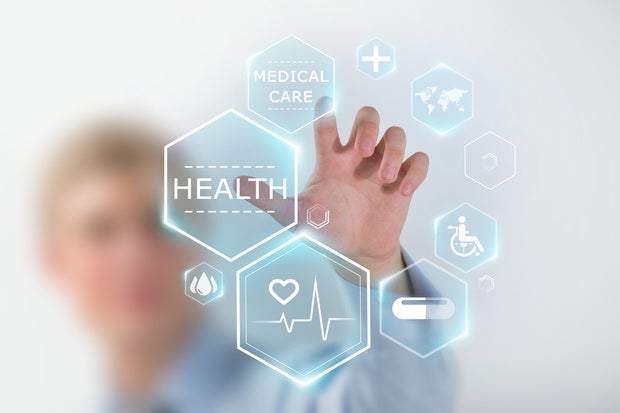 Predictive analytics has been successfully deployed across nearly every industry and sector of the US economy. The ability to identify the likelihood of future outcomes based on historical data is around us every day—think Amazon and Netflix recommendations—but have you ever wondered what it can do for your organization? We can:
Explore the hidden opportunity in hospital charging data—missing charges, undercoding, and meaningful coding anomalies
Use predictive analytics and data mining to uncover these hidden pockets of opportunity
Analyze the real-world impact on revenue integrity and charge-capture KPIs
Deploy these technologies to deliver improved financial performance
Use predictive analytics for audits to identify missing revenue

Review the charges on the claim with an application that can predict errors using the analytics
Use predictive analytics to help you source the root cause of errors
Identify drivers behind patient readmissions
Clinical Documentation Improvement
It is a common theme in our discussions with CFOs and CEOs across the country: healthcare is moving from fee-for-service, volume-based reimbursement to quality-based reimbursement. The days of higher volumes equating to more revenue will soon be fully in our rear-view mirror. This change may already be having a huge impact on your reimbursement.
Healthcare executives across the country often ask us: How can I ensure that quality-based reimbursement does not send my hospital's finances down the drain? Our answer: expand the role of clinical documentation improvement (CDI) to review records for documentation that impacts quality measures. By doing this, you will make sure that you get paid the right amount for the high-quality care your hospital provides and not get dinged for quality scores that do not reflect reality. We can:
Help you get the most out of your CDI program
Help your staff take care of your CDI program effectively, optimize processes, and strengthen interdepartmental relationships—whether you already have a clinical documentation improvement program in place or not
Analyze clinical and financial data and review charts to uncover your biggest opportunities to boot revenue and enhance quality scores
Analyze which physicians have the most opportunity to improve their documentation
Assess your preparedness for ICD-10 and create a customized implementation blueprint
All organizations are on a constant mission to develop more effective budgeting, planning, forecasting and reporting capabilities. Many companies have begun implementing stronger processes and making better business decisions by analyzing the tremendous amounts of data that exist within their systems. Tapping into that data can create a competitive advantage for middle market companies, but many have not traditionally had access to the necessary skills and technology.
However, that landscape is changing, as middle market companies can implement strategies for more valuable insights into their businesses and key technology becomes more affordable. In addition, finance is taking command of data analysis initiatives previously owned by information technology (IT), driving the shape of analytics and the greater connection with business goals.
At AMSTAT Consulting, our experienced advisors understand your business, challenges, and current and future business goals. Our team implements comprehensive performance management and analytics solutions through process changes, organizational structures, and technology utilization. We can help you gain greater visibility into methodologies, metrics, processes, and systems that can ultimately drive greater success.
Effective solutions to enhance your performance
To meet your unique demands and provide visibility into your business drivers, we bring fresh perspectives and extensive industry experience in several key areas, including:
Financial planning
Successful financial planning encompasses budgeting, planning, and forecasting, but there are many different areas to start. We can:
Develop business process improvements to link corporate strategy to operational strategy
Analyze budget processes to determine whether annual, quarterly or rolling forecasts fit your needs
Automate manual processes and increase efficiency
Financial and management reporting
The reporting capabilities for many companies are generally basic, without customizable analytical reporting options. Instead of manually manipulating, organizing and validating data and spending additional cycle time,  we can help you:
Automate reporting processes, leveraging healthcare analytics to satisfy reporting demands
Streamline multidentity consolidation and currency conversion for multiple divisions and global operations
Implement tools to consolidate financial reporting and reduce risks of manually extracting data
Costing and profitability analytics
In many cases, organizations face specific problems that prevent accurate costing of products or limit potential profitability. We can:
Create cash flow models to understand complex contract terms and how finances move throughout the business
Design a framework to determine how to cost out products, considering each relevant process from raw materials to finished goods
Assess data to understand how to increase profitability, potentially by removing unprofitable customers or enhancing processes
Leverage analytics within a quality improvement environment to assist the healthcare organization in achieving its quality and performance goals
Leverage analytics to scope out current quality problems and issues, identify opportunities for improvement
Monitor and evaluate the impacts of improvement efforts
Use analytics to help sustain improvements in quality and performance
Identify the root cause of quality problems
Estimate an improvement initiative's impact and effort to better rank improvement priorities

Patient Similarity Analytics
We can:
Analyze aggregated demographic, social, clinical, and financial factors along with unstructured data such as physicians' notes
Factor the specific health history of each individual patient into the creation of a personalized healthcare delivery plan
Enable healthcare professionals to examine thousands of patient characteristics at once to generate personalized treatment plans
Identify other patients with similar clinical characteristics to see what treatments were most effective or what complications they may have encountered
Support patient-physician matching so an individual is paired with a doctor that is optimal for a specific condition
Allow healthcare professionals to better tap into the collective memory of the care delivery system to uncover new levels of tailored insight or "early identifiers" from historical/long-term patient data
Streaming Analytics
AMSTAT Consulting can analyze the broadest range of streaming data – unstructured text, video, audio, geospatial, sensor – while making decisions as events are happening. We can bring meaning to fast-moving data streams.
We can:
Connect with virtually any data source whether structured, unstructured or streaming, and integrate with Hadoop, Spark, and other data infrastructures
Offer a complete solution with a development environment runtime and analytics toolkits such as natural language processing, image/voice recognition, and spatial-temporal analysis
Integrate with business solutions, built-in domain analytics like machine learning, natural language, spatial-temporal, text, acoustic, and more, to create adaptive streams applications
Perform real-time analysis for ICU patient data streams
Mine patient monitoring data for the discovery of early detection patterns
Medical Sieve
Radiologists and cardiologists today have to view large amounts of imaging data relatively quickly leading to eye fatigue. Further, they have only limited access to clinical information relying mostly on their visual interpretation of imaging studies for their diagnostic decisions. We can use Medical Sieve, an automated cognitive assistant for radiologists and cardiologists designed to help in their clinical decision-making. We can:
Collect clinical, textual and imaging data of patients from electronic health records systems
Analyze multimodal content to detect anomalies if any, and summarizes the patient record collecting all relevant information pertinent to a chief complaint
Feed the results of anomaly detection into a reasoning engine which uses evidence from both patient-independent clinical knowledge and large-scale patient-driven similar patient statistics to arrive at potential differential diagnosis to help in clinical decision making
Summarize all relevant information to the clinician per chief complaint
Retain links to the raw data for detailed review providing holistic summaries of patient conditions.
Results of clinical studies in the domains of cardiology and breast radiology have already shown the promise of the system in differential diagnosis and imaging studies summarization.
Metagenomics
Metagenomics (also referred to as environmental and community genomics) is the genomic analysis of microorganisms by direct extraction and cloning of DNA from an assemblage of microorganisms. The development of metagenomics stemmed from the ineluctable evidence that as-yet-uncultured microorganisms represent the vast majority of organisms in most environments on earth.
1. Community metabolism
Using comparative gene studies and expression experiments with microarrays or proteomics, we can piece together a metabolic network that goes beyond species boundaries. We can use detailed knowledge about which versions of which proteins are coded by which species and even by which strains of which species. Therefore, community genomic information is another fundamental tool (with metabolomics and proteomics) in the quest to determine how metabolites are transferred and transformed by a community.
2. Metatranscriptomics
We can analyze metagenomic mRNA (the metatranscriptome) to provide information on the regulation and expression profiles of complex communities. We can use transcriptomics technologies to measure whole-genome expression and quantification of a microbial community.
3. Viruses
Metagenomic sequencing is particularly useful in the study of viral communities. As viruses lack a shared universal phylogenetic marker (as 16S RNA for bacteria and archaea, and 18S RNA for eukarya), the only way to access the genetic diversity of the viral community from an environmental sample is through metagenomics. Viral metagenomes should thus provide more and more information about viral diversity and evolution.
As new payment models place providers at greater risk for outcomes and costs, organizations are looking to their marketing departments to help improve care compliance and strengthen loyalty across the full care continuum.
Driving this level of patient engagement will require a more persuasive, responsive, and efficient outreach approach. To facilitate these requirements, marketers are turning to CRM (Customer Relationship Management) systems to elicit stronger patient responses.
To achieve these new goals, even those providers who already use a CRM system must make significant changes in their CRM strategy.
Refining segmentation parameters
AMSTAT Consulting can help you narrow and shift your targeting strategies by adding segmentation parameters and modifying criteria within existing parameters. We can help you segment by:
Financial risk status, to prioritize patients for whom the institution is financially at risk for preventive care
Health risk status, to prevent escalation of health risk and associated costs
Decision-maker status, to improve household-wide care engagement and health
Customizing content and modality
Marketers must develop effective messages and deliver them through preferred communication channels to inspire complex behavior changes in patients. Intensive personalization is one demonstrated method for improving outreach effectiveness, as measured by call-to-action response rates.
We can:
Use an individual's demographic and psychographic profile to tailor message style, sender, and channel to elicit higher response rates
Detect preferences and adjust accordingly by dynamically tracking individual responses
Pinpointing delivery opportunities
Desired patient responses often require reinforcing messaging. Given that patients' care pathways are unique and unsynchronized, the timing of this messaging must be dictated by patient needs and customized to each patient in order to increase the likelihood of eliciting the desired behavior.
AMSTAT Consulting can automate patient communications based on a wide range of patient behaviors, clinical care pathway steps, and timelapse indicators.
Clinical Research Informatics involves the use of informatics in the discovery and management of new knowledge relating to health and disease. Clinical research informatics and translational bioinformatics are the primary domains related to informatics activities to support translational research. The conceptual framework for CRI is organized around three conceptual components: workflows; data sources and platforms; and informatics core methods and topics.
We can:
Accelerate the translation of scientific discoveries from the basic science bench to clinical studies, bedside practice, and community intervention, through use of information technologies (IT) and informatics
Manage information related to clinical trials and also involves informatics related to secondary research use of clinical data
If the healthcare industry hopes to tackle many of the pressing issues it faces today – from the cost of providing care to lost revenue to providing higher quality care, institutions need to start adopting more prescriptive analytics into their practices. Prescriptive analytics continues to demonstrate suggested actions to make healthcare providers more successful, profitable, or responsive to patient needs.
We can:
Link prediction to clinical priorities and measurable events, such as cost-effectiveness, clinical protocols, or patient outcomes
Drive decisions from the dashboard and see associated cost simulation, real-time hospital census bed counts, pending medication reconciliation, or adjusting order sets for education material and in-home follow-up
Help hospital staff determine those patients at highest risk of readmission and take action to mitigate this risk, such as emphasizing patient education at discharge or ensuring timely communication with primary care physicians and acute care facilities
The benefits of such a capability range from the identifying areas of improvement in treatment and protocols to reducing the rate of re-admitted patients, and lowering the cost of healthcare in general- from patient bills to the cost of operations in hospital billing departments.
Prescriptive analytics can provide a means for doctors and administrators to use critical data and information to support clinical, financial and operational decisions and put them on the path to successful outcomes. As a result, prescriptive analytics can provide short-term and long-term answers to administrative and health concerns alike – ultimately holding the potential to save more lives while reducing costs and mitigating risks from a financial and care delivery perspective.
Dr. Raj Singhal, MD., Director, Pediatric Anesthesiology, Phoenix Children's Hospital

"Dr. Ann has been instrumental in helping with our statistical needs. In addition to her professionalism, she has been prompt and thorough with all of our requests. Dr. Ann's work is impeccable, and I would recommend her services to anyone in need of assistance with statistical methods or interpretation. We plan on using Dr. Ann for all of our future needs, and I am thrilled to have been introduced to her."
Dr. Haritha Boppana, MD, DHA, GHS Greenville Memorial Hospital 

"I am a physician and was in need of statistical analysis of research data. I found AMSTAT Consulting on online search. Dr. Ann called me and explained the process involved in data analysis. Dr. Ann was always very prompt, helpful, intelligent and took time explaining the various tests used in conducting data analysis. Thank you so much!! I look forward to working with you in the future."
Dr. Zamir S. Brelvi MD, PhD., CEO & Co-Founder, EndoLogic

"We have been very pleased with working with AMSTAT Consulting Analytics Group. The service was custom tailored and on time completion. The statistical report was detailed with excellent graphics. The cost of the services was affordable for a start-up company such as EndoLogic! Dr. Ann is very detail oriented and likes to know the project thoroughly that is being analyzed."
Dr. Vincent Salyers, Dean, Faculty of Nursing, MacEwan University

"I have worked closely with AMSTAT Consulting Analytics Group on the data analysis/results of two research projects so feel as though I am knowledgeable about their expertise. On all accounts, the company provided me with reliable statistical analysis and results that I could translate into publishable format. They are conscientious experts who provide keen insights into appropriate statistical analysis given various data sets. I highly recommend them for your statistical support needs!"
Dr. Nancy Allen, Ph.D., Curriculum and Technology Consultant

"My project required the analysis of a complex survey that required a great deal of help in organizing the data and analyses. In addition, the project required a quick turn-around. AMSTAT Consulting Analytics Group asked all the right questions, made realistic and helpful suggestions, and completed the project in a timely manner. They were professional and helpful throughout the process. I highly recommend them."
Stanford University Medical Center
PARTNERS HEALTHCARE | FOUNDED BY BRIGHAM AND WOMEN'S HOSPITAL AND MASSACHUSETTS GENERAL HOSPITAL

The Surgery Center of Beaufort

INTERNATIONAL VITAMIN CORPORATION
 

TRUE.COM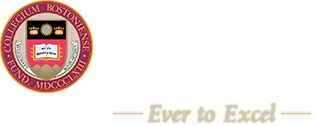 Texas A&M University