AMSTAT Consulting has become nationally recognized for helping hospitals chart their new course with greater efficiency and agility. From implementation to data migration to tuning and optimization to advanced analytics, the AMSTAT Consulting Professional Services team will work with you every step of the way. Our clients cite these reasons for choosing to work with us:
All of our principals have doctorates at leading universities including Harvard, Stanford, and Columbia.
AMSTAT Consulting has numerous healthcare associates across multiple locations with proven domain competence.
The team includes doctors, clinical specialists, statisticians, and data scientists.
We have extensive backgrounds in healthcare analytics and over 100 years of practical experience in the healthcare field.
We have more than 650 skilled resources dedicated to healthcare research, reporting, and analytics practice.
We bring our cumulative experience working with close to 900 hospitals on revenue cycle issues. You benefit from your peers' successes solving the same problems you face today.
Our consultants work closely with your staff so they have the skills and tools to keep improving performance long after we're gone.
Our recommendations are based on more than 100 years of best practice research on hospital management, including intensive research into techniques to optimize patient access processes.
Doctorates at Leading Universities Including Harvard, Stanford, & Columbia
Doctorates at Leading Universities Including Harvard, Stanford, & Columbia
Extensive Backgrounds in Healthcare Analytics
Extensive Backgrounds in Healthcare Analytics
Numerous Healthcare Associates
Numerous Healthcare Associates
Seismic changes in healthcare payment models are forcing providers to find new ways to increase productivity and revenue while cutting costs. The challenge is formidable because many hospital payments and billing processes are inefficient and poorly designed.
Hospitals are experiencing a number of problems. Those include lower reimbursement resulting in margin compression, disparate data systems that result in inconsistent, expensive data and metrics, and data that are updated weekly, monthly or quarterly, which results in a lack of any actionable workflow. In addition, those include additional regulations and the increase in patient out-of-pocket expenses that are squeezing margins that were already razor thin. Healthcare executives are left to wonder, "How can I do more with less?"
The challenge of bundled payments and re-admission rates is increasing billing complexity and denials. Underpayment has become so commonplace it is assumed. Denial patterns have become increasingly impenetrable. ICD-10 is poised to usher in an entirely new class of billing mistakes. In this environment, you are being judged by your ability to recover revenue and accelerate cash flow.
Healthcare providers have really invested in their data systems through meaningful use and other incentives. Hospitals now collect a wide breadth of data all around the patient, the patient encounter, what doctors are working on the patient, what procedures are being done to them, and what drugs they are taking. And that is the raw material for us to apply our technology, where we look at historical data and try to find patterns and trends around certain events of interest. So, for example, will the company pay a trade account in a "severely delinquent" manner? Where are denials likely to occur next? Will a patient pay for a portion of his or her bill he or she is responsible for? Is it likely that a certain charge is missing on a claim, indicating that care was given to a patient, but for a number of reasons the codes to actually bill for that procedure, drug, or device do not end up on the claim?
So what we are doing is taking this data that healthcare providers are collecting as part of their day-to-day operations. We can find those places where either revenue is being left on the table, or a provider may be underpaid. In addition, we can find those situations and allow them to go and recoup that revenue.
We can:
Help you make better decisions by leveraging data and analytics in revenue cycle management
Leverage predictive analytics 1) to predict where denials are likely to occur next and drive the operational change needed to reduce denial rates, 2) to enable you to improve revenue cycle processes and payment collection opportunities
Provide data and analytic support for administrators regarding decision making about program and service performance
Improve your workflows, operational performance, and financial results by leveraging your data across the revenue cycle, matching it, and analyzing the account across the various revenue cycle workflows and transactions
Ensure accurate reimbursement by analyzing workflows and optimizing activities
Use predictive analytics for audits to identify missing revenue
Create and monitor revenue cycle KPIs around pre-service, point-of-service, post service, and denials to provide data points needed for process and financial optimization
Provide comparative analysis and benchmarking that scores payer performance based on claim, rejections, denials, and exceptions
Identify trends by drilling down to the staff, department, and service levels to uncover insightful details
Maximize return on investment
Enable the calculations of HFMA Map Keys and NAHAM Access keys for true peer-to-peer benchmarking
Help you build a system that focuses the right staff on the right accounts at the right time to maximize return and efficiency
Help you reduce manual tasks, increase productivity, and maximize revenue
Among the most effective emerging tools for healthcare providers to streamline and optimize processes while maximizing revenue is predictive analytics. A majority (93%) of healthcare payers and providers believe predictive analytics is important for the future of their business, according to a 2017 Predictive Analytics in Healthcare Trend Forecast by the Society of Actuaries. Hospital revenue cycle management experts promote medical predictive analytics as the newest solution to translating massive loads of health data into actionable insight to improve financial performance.
We apply this data in ways that improve financial performance, similar to how other industries have been doing for decades. We can help leaders make smarter decisions. We can:
Implement predictive analytics to enable you to improve revenue cycle processes and payment collection opportunities, create consistent and measurable metrics across the revenue cycle, and manage staff resources in a way that streamlines workflow and reduces unessential tasks
Use predictive models to figure out if a charge is missing; a patient will pay his or her part of the bill; a patient will be readmitted, or a diagnosis-related group code was assigned in error
Predict not only if a patient is likely to pay, but also how much he or she is likely to pay
Create self-pay predictive models that include a number of criteria, such as self-pay type, patient class (whether outpatient or inpatient), payment history, and debt history
Analyze the company's payment habits, provide the probability that the company will pay a trade account in a "severely delinquent" manner (90+ days beyond terms) within the next 12 months through the Dynamic Delinquency Score (DDS), and include comparisons to other companies within the same industry
Answer even more

Is there a deterioration in payment habits?
Will they pay me on time?
How much credit do suppliers usually extend to them?

Identify the normal revenue-cycle processes, model them, and then pinpoint the cases that exhibit anomalies
Use algorithms to examine historical data and make correlations
Help you gain insight into how to more effectively invest time and efforts
Applying predictive analytics to your business processes will ultimately yield both quantitative and qualitative results. The quantitative results are easily measured by increased point-of-service collections, a reduction in bad debt and the cost to collect, all while maintaining or lowering operating expenses. The qualitative results come in the form of employee and patient satisfaction.
Information empowers employees to work smarter, not harder. Many times front-line employees are asked to use a one-size-fits-all approach to processing patient accounts because they have no insight into the patient's ability to pay. Consumer credit data can provide employees with a clear indication of a patient's capacity to pay, therefore allowing the accounts to be processed in a more efficient manner.
Moreover, predictive analytics allows hospital employees to prioritize actions with respect to open account balances by helping to identify the accounts with the highest likelihood of collections. The result is an increase in productivity, an improvement in financial results and satisfied employees.

As a revenue cycle leader, you want to gauge the denial risk of an account before the claim leaves your organization. You want denial issues and trends identified by payer, at the plan and service level to give pointed direction as to where the originating denial issues lie. You want to know about the hidden denial patterns that are attributing to your net revenue leakage. You want your revenue analyst team working in just that capacity, and getting away from simply preparing reports. Finally, you want to view commonalities among your peers with respect to denial patterns and see where your organization stands out from the rest of the pack.
AMSTAT Consulting will give you the strategic lens that is sorely needed when it comes to denials avoidance. We will provide your team with specific areas of revenue-risk to focus efforts to correct the originating issue(s). We complement your current denials management and workflow systems as we examine initial denial issues based on predictive modeling. We will provide you with a comparative analysis of initial denial rate at the peer group and payer level.
We can:
Predict where denials are likely to occur next and drive the operational change needed to reduce denial rates.  This allows staff to focus only on "those claims likely to be denied – based on past denial patterns – in order to minimize delays in reimbursement.
Understand what non-obvious factors are correlated and contributing to your initial denial rate
Get denial overturn rates with associated net revenue
Benchmark on a payer-to-payer and peer-to-peer basis
Aggregate disparate data streams into one analytic application that delivers the revenue cycle decision support needed in today's climate
Audit your final denial rate
Store your claim and remittance data within one application
Help you redesign your front office to maximize point-of-service collections, optimize financial counseling, and improve customer service
Help you optimize your registration processes to simplify the medical necessity and authorization and reduce the likelihood of downstream denials
 
Predictive analytics has been successfully deployed across nearly every industry and sector of the US economy. The ability to identify the likelihood of future outcomes based on historical data is around us every day—think Amazon and Netflix recommendations—but have you ever wondered what it can do for your organization? We can:
Explore the hidden opportunity in hospital charging data—missing charges, undercoding, and meaningful coding anomalies
Use predictive analytics and data mining to uncover these hidden pockets of opportunity
Analyze the real-world impact on revenue integrity and charge-capture KPIs
Deploy these technologies to deliver improved financial performance
Use predictive analytics for audits to identify missing revenue

Review the charges on the claim with an application that can predict errors
Help you source the root cause of errors
Identify drivers behind patient readmissions

It is a common theme in our discussions with CFOs and CEOs across the country: healthcare is moving from fee-for-service, volume-based reimbursement to quality-based reimbursement. The days of higher volumes equating to more revenue will soon be fully in our rear-view mirror. This change may already be having a huge impact on your reimbursement.
Healthcare executives across the country often ask us: How can I ensure that quality-based reimbursement does not send my hospital's finances down the drain? Our answer: expand the role of clinical documentation improvement (CDI) to review records for documentation that impacts quality measures. By doing this, you will make sure that you get paid the right amount for the high-quality care your hospital provides and not get dinged for quality scores that do not reflect reality. We can:
Help you get the most out of your CDI program
Help your staff take care of your CDI program effectively, optimize processes, and strengthen interdepartmental relationships—whether you already have a clinical documentation improvement program in place or not
Analyze clinical and financial data and review charts to uncover your biggest opportunities to boot revenue and enhance quality scores
Analyze which physicians have the most opportunity to improve their documentation
Assess your preparedness for ICD-10 and create a customized implementation blueprint
Dr. Raj Singhal, MD., Director, Pediatric Anesthesiology, Phoenix Children's Hospital

"Dr. Ann has been instrumental in helping with our statistical needs. In addition to her professionalism, she has been prompt and thorough with all of our requests. Dr. Ann's work is impeccable, and I would recommend her services to anyone in need of assistance with statistical methods or interpretation. We plan on using Dr. Ann for all of our future needs, and I am thrilled to have been introduced to her."
Dr. Haritha Boppana, MD, DHA, GHS Greenville Memorial Hospital 

"I am a physician and was in need of statistical analysis of research data. I found AMSTAT Consulting on online search. Dr. Ann called me and explained the process involved in data analysis. Dr. Ann was always very prompt, helpful, intelligent and took time explaining the various tests used in conducting data analysis. Thank you so much!! I look forward to working with you in the future."
Dr. Vincent Salyers, Dean, Faculty of Nursing, MacEwan University

"I have worked closely with AMSTAT Consulting on the data analysis/results of two research projects so feel as though I am knowledgeable about their expertise. On all accounts, the company provided me with reliable statistical analysis and results that I could translate into publishable format. They are conscientious experts who provide keen insights into appropriate statistical analysis given various data sets. I highly recommend them for your statistical support needs!"
Dr. Zamir S. Brelvi MD, PhD., CEO & Co-Founder, EndoLogic

"We have been very pleased with working with AMSTAT Consulting. The service was custom tailored and on time completion. The statistical report was detailed with excellent graphics. The cost of the services was affordable for a start-up company such as EndoLogic! Dr. Ann is very detail oriented and likes to know the project thoroughly that is being analyzed."
Dr. Nancy Allen, Ph.D., Curriculum and Technology Consultant

"My project required the analysis of a complex survey that required a great deal of help in organizing the data and analyses. In addition, the project required a quick turn-around. AMSTAT Consulting asked all the right questions, made realistic and helpful suggestions, and completed the project in a timely manner. They were professional and helpful throughout the process. I highly recommend them."
Stanford University Medical Center
PARTNERS HEALTHCARE | FOUNDED BY BRIGHAM AND WOMEN'S HOSPITAL AND MASSACHUSETTS GENERAL HOSPITAL

The Surgery Center of Beaufort

INTERNATIONAL VITAMIN CORPORATION
 

TRUE.COM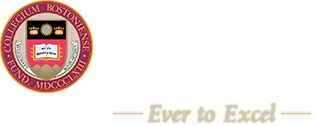 Texas A&M University