AMSTAT Consulting has become nationally recognized for helping hospitals and governments chart their new course with greater efficiency and agility. From implementation to data migration to tuning and optimization to advanced analytics, the AMSTAT Consulting Professional Services team will work with you every step of the way. Our clients cite these reasons for choosing to work with us:
All of our principals have doctorates at leading universities including Harvard, Stanford, and Columbia.
AMSTAT Consulting has numerous healthcare associates across multiple locations with proven domain competence.
The team includes doctors, clinical specialists, statisticians, and data scientists.
We have extensive backgrounds in healthcare analytics and over 100 years of practical experience in the healthcare field.
We have more than 650 skilled resources dedicated to healthcare research, reporting, and analytics practice.
We bring our cumulative experience working with close to 900 hospitals on performance improvement issues. You benefit from your peers' successes solving the same problems you face today.
Our consultants work closely with your staff so they have the skills and tools to keep improving performance long after we're gone.
Our recommendations are based on more than 100 years of best practice research on hospital management, including intensive research into techniques to optimize patient access processes.
Doctorates at Leading Universities Including Harvard, Stanford, & Columbia
Doctorates at Leading Universities Including Harvard, Stanford, & Columbia
Extensive Backgrounds in Healthcare Analytics
Extensive Backgrounds in Healthcare Analytics
Numerous Healthcare Associates
Numerous Healthcare Associates
All organizations are on a constant mission to develop more effective budgeting, planning, forecasting and reporting capabilities. Many companies have begun implementing stronger processes and making better business decisions by analyzing the tremendous amounts of data that exist within their systems. Tapping into that data can create a competitive advantage for middle market companies, but many have not traditionally had access to the necessary skills and technology.
However, that landscape is changing, as middle market companies can implement strategies for more valuable insights into their businesses and key technology becomes more affordable. In addition, finance is taking command of data analysis initiatives previously owned by information technology (IT), driving the shape of analytics and the greater connection with business goals.
At AMSTAT Consulting, our experienced advisors understand your business, challenges, and current and future business goals. Our team implements comprehensive performance management and analytics solutions through process changes, organizational structures, and technology utilization. We can help you gain greater visibility into methodologies, metrics, processes, and systems that can ultimately drive greater success.
To meet your unique demands and provide visibility into your business drivers, we bring fresh perspectives and extensive industry experience in several key areas, including:
Financial planning
Successful financial planning encompasses budgeting, planning, and forecasting, but there are many different areas to start. We can:
Develop business process improvements to link corporate strategy to operational strategy
Analyze budget processes to determine whether annual, quarterly or rolling forecasts fit your needs
Automate manual processes and increase efficiency
Financial and management reporting
The reporting capabilities for many companies are generally basic, without customizable analytical reporting options. Instead of manually manipulating, organizing and validating data and spending additional cycle time,  we can help you:
Automate reporting processes, leveraging healthcare analytics to satisfy reporting demands
Streamline multidentity consolidation and currency conversion for multiple divisions and global operations
Implement tools to consolidate financial reporting and reduce risks of manually extracting data
Costing and profitability analytics
In many cases, organizations face specific problems that prevent accurate costing of products or limit potential profitability. We can:
Create cash flow models to understand complex contract terms and how finances move throughout the business
Design a framework to determine how to cost out products, considering each relevant process from raw materials to finished goods
Assess data to understand how to increase profitability, potentially by removing unprofitable customers or enhancing processes
Leverage analytics within a quality improvement environment to assist the healthcare organization in achieving its quality and performance goals
Leverage analytics to scope out current quality problems and issues, identify opportunities for improvement
Monitor and evaluate the impacts of improvement efforts
Use analytics to help sustain improvements in quality and performance
Identify the root cause of quality problems
Estimate an improvement initiative's impact and effort to better rank improvement priorities
Dr. Raj Singhal, MD., Director, Pediatric Anesthesiology, Phoenix Children's Hospital

"Dr. Ann has been instrumental in helping with our statistical needs. In addition to her professionalism, she has been prompt and thorough with all of our requests. Dr. Ann's work is impeccable, and I would recommend her services to anyone in need of assistance with statistical methods or interpretation. We plan on using Dr. Ann for all of our future needs, and I am thrilled to have been introduced to her."
Dr. Haritha Boppana, MD, DHA, GHS Greenville Memorial Hospital 

"I am a physician and was in need of statistical analysis of research data. I found AMSTAT Consulting on online search. Dr. Ann called me and explained the process involved in data analysis. Dr. Ann was always very prompt, helpful, intelligent and took time explaining the various tests used in conducting data analysis. Thank you so much!! I look forward to working with you in the future."
Dr. Vincent Salyers, Dean, Faculty of Nursing, MacEwan University

"I have worked closely with AMSTAT Consulting on the data analysis/results of two research projects so feel as though I am knowledgeable about their expertise. On all accounts, the company provided me with reliable statistical analysis and results that I could translate into publishable format. They are conscientious experts who provide keen insights into appropriate statistical analysis given various data sets. I highly recommend them for your statistical support needs!"
Dr. Zamir S. Brelvi MD, PhD., CEO & Co-Founder, EndoLogic

"We have been very pleased with working with AMSTAT Consulting. The service was custom tailored and on time completion. The statistical report was detailed with excellent graphics. The cost of the services was affordable for a start-up company such as EndoLogic! Dr. Ann is very detail oriented and likes to know the project thoroughly that is being analyzed."
Dr. Nancy Allen, Ph.D., Curriculum and Technology Consultant

"My project required the analysis of a complex survey that required a great deal of help in organizing the data and analyses. In addition, the project required a quick turn-around. AMSTAT Consulting asked all the right questions, made realistic and helpful suggestions, and completed the project in a timely manner. They were professional and helpful throughout the process. I highly recommend them."
Stanford University Medical Center
PARTNERS HEALTHCARE | FOUNDED BY BRIGHAM AND WOMEN'S HOSPITAL AND MASSACHUSETTS GENERAL HOSPITAL

The Surgery Center of Beaufort

INTERNATIONAL VITAMIN CORPORATION
 

TRUE.COM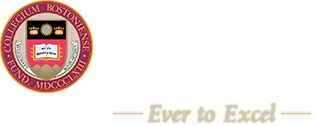 Texas A&M University