AMSTAT Consulting has become nationally recognized for helping hospitals and governments chart their new course with greater efficiency and agility. From implementation to data migration to tuning and optimization to advanced analytics, the AMSTAT Consulting Professional Services team will work with you every step of the way. Our clients cite these reasons for choosing to work with us:
All of our principals have doctorates at leading universities including Harvard, Stanford, and Columbia.
AMSTAT Consulting has numerous healthcare associates across multiple locations with proven domain competence.
The team includes doctors, clinical specialists, statisticians, and data scientists.
We have extensive backgrounds in healthcare analytics and over 100 years of practical experience in the healthcare field.
We have more than 650 skilled resources dedicated to healthcare research, reporting, and analytics practice.
We bring our cumulative experience working with close to 900 hospitals on population health issues. You benefit from your peers' successes solving the same problems you face today.
Our consultants work closely with your staff so they have the skills and tools to keep improving performance long after we're gone.
Our recommendations are based on more than 100 years of best practice research on hospital management, including intensive research into techniques to optimize patient access processes.
Doctorates at Leading Universities Including Harvard, Stanford, & Columbia
Doctorates at Leading Universities Including Harvard, Stanford, & Columbia
Extensive Backgrounds in Healthcare Analytics
Extensive Backgrounds in Healthcare Analytics
Numerous Healthcare Associates
Numerous Healthcare Associates
Proactively addressing public health is the driving force behind population health management. More than simply delivering better care, today's providers are looking for ways to reduce the need for reactive interventions such as emergency department visits, hospitalizations, and readmissions, which often address undetected—and therefore untreated—medical issues that can significantly drive up the cost of healthcare. It is a noble goal, but is it realistic? How can healthcare organizations reach such heights without busting their budgets?
There are many facets to population health management. Technological barriers need to be overcome and costs must be taken into account. Perhaps the biggest challenge, however, lies in changing the way people think about health care.
It is not episodic. It is trying to take a more broad view and get beyond a single episode of care. A provider of tools and services supports population health management. It is a methodology.
The cost of care in the U.S. is expected to approach 20% of GDP by 2020.  With the shift to a value-based reimbursement model, payers, providers, and employers are facing increasing pressure to better understand the health of their populations and find solutions to proactively improve it.
This changing approach to an engaged population will enable these groups to address the continuing rise in the cost of care by emphasizing healthy living and access to more timely and detailed information about the patient activity. To do so requires a robust data platform, IoT integration, and advanced analytic models.
AMSTAT Consulting can help payers, providers, and employers understand and engage their populations and drive down costs by thousands of dollars per person annually.  We can help you understand, track, manage, and create intervention strategies for a healthier population. We can help organizations implement and customize population health risk management capabilities to the unique needs within their organization for maximum cost benefit and value to the communities they serve. We promise a clearer look at aggregated patient populations for better clinical and cost management.
We can:
Identify and segment at-risk patients, highlighting behavioral and psychosocial traits potentially affecting compliance, outcomes, and margins
Pursue insights into variations in care delivery, site costs, utilization patterns, quality, and satisfaction
Refine patient population filters for retrospective and prospective cohort cost analysis and key performance indicator trending
Expand proactive disease management through clinical insights and remote monitoring for at-risk patients
Customize chronic disease care planning across care settings to decrease emergent care visits, hospital admissions, and/or re-admissions by 30-40 percent

Predictive analytics has been in the population health management (PHM) space for a couple of decades. Predictive modeling vendors have come and gone, and risk scoring has been somewhat commoditized. What is next? What should PHM leaders expect to help advance program effectiveness and efficiency?
Beyond periodic vendor batch processing of administrative data
Most legacy predictive models originated for actuarial purposes. Because they focused on underwriting costs, it was important to have an accurate and complete representation of historical claims experience for a fixed period that was often limited to one year. These constraints have been built into most common predictive modeling processes and are the source of the poor timeliness and actionability that are the primary weaknesses associated with the use of claims data. Moving beyond this legacy thinking, and beyond administrative (i.e. health plan) data in general, is the beginning of an incremental move toward more advanced, higher-value predictive modeling.
The legacy approach of using health plan claims and member data has been extremely powerful. The mining of these data can be made more effective through the use of submitted (pre-adjudicated) claims and incremental, near real-time processing.
We can:
Use more clinically meaningful and timely data — from EMR/EHRs, HIE, etc. — to change the models' focus and multiply their ability to impact care quality
Parse and identify the valuable features of its unstructured data as well as its structured content

This will be made even more valuable by timely (real-time) model execution and appropriately constructed, prioritized (or automated) and delivered decision support. This ultimately suggests the need to tightly integrate, or even merge, the EHR data collection application with a powerful PHM workflow engine.

Help you change patient and health system behavior to achieve desired outcomes
Use consumer and psychographic segmentation data to understand the behaviors and motivations of targeted individuals and enable more effective engagement and behavior change strategies

Since these data are typically external to clinical or health plan sources, segmentation may be applied independently and robust master data management will be required to assure that the correct characteristics are associated with each individual.
These data will also be important in understanding risks related to non-medical determinants of health and associated risks. Since medical care is believed to only determine 10 to 20 percent of health outcomes, there are significant opportunities to mine and model data representing other determinants, such as health behaviors, social/economic factors, and physical environment.

Capture relevant social media streams to identify person-level engagement opportunities and community-level opportunities for enhancing the brand, which may or may not be tied to clinical programs
Beyond predicting high future cost
We can:
Use predictive models to predict the specific events that care management programs target to achieve cost savings
Use predictive models to predict specific, avoidable events such as admissions, readmissions, disease progression, complications of conditions and treatments, ER visits, and high-cost imaging studies

The more time-sensitive these predictions are, the more important it is to have a current stream of claims or EHR data to input.

Predict current patient attributes that have not yet been observed
Create profiles based on characteristics that we can infer from data that can then be segmented to assign outreach messages, approaches, and personnel most likely to be successful and to maximize their efficiency
Create high levels of personalization by segmenting populations based on features such as predicted motivating factors, aspirations, and preferences, and matching members to programs, interventions, and personnel based on these features
Identify segments of individuals who have significant risk but are amenable to simple, direct messages delivered by mail or to their inboxes, and other segments with people of moderate risk who are not cost-effective to intervene with through personal telephone outreach but who likewise are likely to respond to appropriate, targeted messages delivered via a low-cost channel
Change from simple case identification (e.g., this person has diabetes and high future cost and is to be referred to 'the diabetes program') to case matching (e.g., this person has diabetes and, based on all of his or her characteristics and risks, will have the best chance of the desired outcome if he or she receives this specific bundle of interventions, in this way, and from these sources.)
To advanced, multi-dimensional predictive analytics embedded in highly automated decision support and PHM workflows
Real-time scoring and segmentation occurring across multiple dimensions not only greatly enhance the value of data, they also increase the complexity and time-sensitivity of the results; their value is best leveraged through extremely tight integration with PHM software. Because of the high level of personalization, it is neither practical nor efficient to generate lists in one application to be implemented in another. Instead, complex logic will assign programs and specific interventions within programs to individuals based on multiple criteria designed to create the best possible results with the fewest possible resources. That is, highly configurable automation will drive highly personalized interventions ranging from the highest intensity to the extremely low-cost, to achieve the best outcome in the most efficient way possible.
We can:
Automate the process of continuous improvement by embedding study design methodologies, including randomization (A-B testing) in some program settings and machine learning algorithms in others
Use feedback loops to validate segmentation and stratification methodologies
Identify priority areas for improvement, and optimize intervention and program designs
Dr. Raj Singhal, MD., Director, Pediatric Anesthesiology, Phoenix Children's Hospital

"Dr. Ann has been instrumental in helping with our statistical needs. In addition to her professionalism, she has been prompt and thorough with all of our requests. Dr. Ann's work is impeccable, and I would recommend her services to anyone in need of assistance with statistical methods or interpretation. We plan on using Dr. Ann for all of our future needs, and I am thrilled to have been introduced to her."
Dr. Haritha Boppana, MD, DHA, GHS Greenville Memorial Hospital 

"I am a physician and was in need of statistical analysis of research data. I found AMSTAT Consulting on online search. Dr. Ann called me and explained the process involved in data analysis. Dr. Ann was always very prompt, helpful, intelligent and took time explaining the various tests used in conducting data analysis. Thank you so much!! I look forward to working with you in the future."
Dr. Vincent Salyers, Dean, Faculty of Nursing, MacEwan University

"I have worked closely with AMSTAT Consulting on the data analysis/results of two research projects so feel as though I am knowledgeable about their expertise. On all accounts, the company provided me with reliable statistical analysis and results that I could translate into publishable format. They are conscientious experts who provide keen insights into appropriate statistical analysis given various data sets. I highly recommend them for your statistical support needs!"
Dr. Zamir S. Brelvi MD, PhD., CEO & Co-Founder, EndoLogic

"We have been very pleased with working with AMSTAT Consulting. The service was custom tailored and on time completion. The statistical report was detailed with excellent graphics. The cost of the services was affordable for a start-up company such as EndoLogic! Dr. Ann is very detail oriented and likes to know the project thoroughly that is being analyzed."
Dr. Nancy Allen, Ph.D., Curriculum and Technology Consultant

"My project required the analysis of a complex survey that required a great deal of help in organizing the data and analyses. In addition, the project required a quick turn-around. AMSTAT Consulting asked all the right questions, made realistic and helpful suggestions, and completed the project in a timely manner. They were professional and helpful throughout the process. I highly recommend them."
Stanford University Medical Center
PARTNERS HEALTHCARE | FOUNDED BY BRIGHAM AND WOMEN'S HOSPITAL AND MASSACHUSETTS GENERAL HOSPITAL

The Surgery Center of Beaufort

INTERNATIONAL VITAMIN CORPORATION
 

TRUE.COM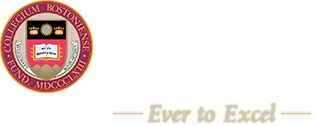 Texas A&M University