AMSTAT Consulting has become nationally recognized for helping hospitals and governments chart their new course with greater efficiency and agility. From implementation to data migration to tuning and optimization to advanced analytics, the AMSTAT Consulting Professional Services team will work with you every step of the way. Our clients cite these reasons for choosing to work with us:
All of our principals have doctorates at leading universities including Harvard, Stanford, and Columbia.
AMSTAT Consulting has numerous healthcare associates across multiple locations with proven domain competence.
The team includes doctors, clinical specialists, statisticians, and data scientists.
We have extensive backgrounds in healthcare analytics and over 100 years of practical experience in the healthcare field.
We have more than 650 skilled resources dedicated to healthcare research, reporting, and analytics practice.
We bring our cumulative experience working with close to 900 hospitals on healthcare issues. You benefit from your peers' successes solving the same problems you face today.
Our consultants work closely with your staff so they have the skills and tools to keep improving performance long after we're gone.
Our recommendations are based on more than 100 years of best practice research on hospital management.
Doctorates at Leading Universities Including Harvard, Stanford, & Columbia
Doctorates at Leading Universities Including Harvard, Stanford, & Columbia
Extensive Backgrounds in Healthcare Analytics
Extensive Backgrounds in Healthcare Analytics
Numerous Healthcare Associates
Numerous Healthcare Associates
Predictive analytics is not reinventing the wheel. It is applying what doctors have been doing on a larger scale. What's changed is our ability to better measure, aggregate, and make sense of previously hard-to-obtain or non-existent behavioral, psychosocial, and biometric data.
Combining these new datasets with the existing sciences of epidemiology and clinical medicine allows us to accelerate progress in understanding the relationships between external factors and human biology—ultimately resulting in the enhanced re-engineering of clinical pathways and truly personalized care.
Predictive analytics is the process of learning from historical data in order to make predictions about the future (or any unknown). For health care, predictive analytics will enable the best decisions to be made, allowing for care to be personalized to each individual. Predictive analytics is directly impacting patient care.
Scope of Predictive Analytics
Readmission prevention
Adverse event avoidance
Clinical decision support
Chronic disease management
Patient matching
Revenue cycle
Fraud detection
We can help you with:
Triage
Comorbidity identification
High-cost patient identification
Physician-patient matching
Diagnoses
Decompensation
Readmission prevention
Behavior change
Disease prevention
Population health management and early intervention
Treatment selection
Training data aggregation
AMSTAT Consulting can:
Cleanse
Tag and/or label
Structure
Relationship search
We can:
Identify attributes that act as predictors
Develop algorithms
Case data collection
We can:
Collect predictive attributes for specific case (e.g., a patient)
Individual case characterization
We can:
Apply algorithms derived from training data to case attributes of the patient
Describe an unknown
Recommendation contextualization
We can:
Apply specific recommendations based on "who", "when", and "where".
Performance capture
We can:
Define success
Record results relative to recommendation
Improve algorithms for characterization and recommendations
Personalizing care through predictive analytics represents a significant opportunity to reduce costs in the healthcare system.
Market opportunity
$192B – Overtreatment
Eliminating care that cannot help patients-care that is outmoded, supply-driven, and eschews science
Restricting treatment and intervention to the patients who will benefit based on the individual and the context
$128B – Failure of care delivery
Continuously studying care to identify what works for whom and in what context
Scaling best practices including preventive care and early warning systems that demonstrate effectiveness
$35B – Lack of care coordination
Ensuring those at the highest risk of costly medical episodes are identified, monitored, and cared for between visits and the following hospitalization
There's a massive opportunity for predictive analytics to improve care and dramatically reduce waste in the healthcare system, addressing systematic issues in over-treatment, care delivery, and care coordination.
It will largely fall onto the healthcare industry to recognize the value of predictive analytics and implement critical use cases.
Idealized use case
Payers
Construct personalized medical policy (what is and is not covered) and benefits (how costs are shared by parties) – overtreatment, care delivery
Match interventions to individuals to scale behavior change programs (e.g., wellness, chronic disease management) – care delivery, coordination
Providers
Provide point of care access to historical data in the context of a patient in ambiguous situations ("Green Button") – overtreatment, care delivery
Reduce treatment variation and improve outcomes -care delivery
Manage risk of population health management programs under accountable care – coordination
Biopharma
Predict individual responsiveness to treatment (within R&D and post-market contexts) – overtreatment, care delivery
Conduct pharmacovigilance – overtreatment
The entire healthcare industry could benefit from the usage and adoption of predictive analytics. For example, payers could use it to construct personalized medical policy. Today there are global policies for what is and is not covered, which physicians are in and out of network, but perhaps it should be based on what treatments make the most sense for each individual patient.
Dr. Raj Singhal, MD., Director, Pediatric Anesthesiology, Phoenix Children's Hospital

"Dr. Ann has been instrumental in helping with our statistical needs. In addition to her professionalism, she has been prompt and thorough with all of our requests. Dr. Ann's work is impeccable, and I would recommend her services to anyone in need of assistance with statistical methods or interpretation. We plan on using Dr. Ann for all of our future needs, and I am thrilled to have been introduced to her."
Dr. Haritha Boppana, MD, DHA, GHS Greenville Memorial Hospital 

"I am a physician and was in need of statistical analysis of research data. I found AMSTAT Consulting on online search. Dr. Ann called me and explained the process involved in data analysis. Dr. Ann was always very prompt, helpful, intelligent and took time explaining the various tests used in conducting data analysis. Thank you so much!! I look forward to working with you in the future."
Dr. Vincent Salyers, Dean, Faculty of Nursing, MacEwan University

"I have worked closely with AMSTAT Consulting on the data analysis/results of two research projects so feel as though I am knowledgeable about their expertise. On all accounts, the company provided me with reliable statistical analysis and results that I could translate into publishable format. They are conscientious experts who provide keen insights into appropriate statistical analysis given various data sets. I highly recommend them for your statistical support needs!"
Dr. Zamir S. Brelvi MD, PhD., CEO & Co-Founder, EndoLogic

"We have been very pleased with working with AMSTAT Consulting. The service was custom tailored and on time completion. The statistical report was detailed with excellent graphics. The cost of the services was affordable for a start-up company such as EndoLogic! Dr. Ann is very detail oriented and likes to know the project thoroughly that is being analyzed."
Dr. Nancy Allen, Ph.D., Curriculum and Technology Consultant

"My project required the analysis of a complex survey that required a great deal of help in organizing the data and analyses. In addition, the project required a quick turn-around. AMSTAT Consulting asked all the right questions, made realistic and helpful suggestions, and completed the project in a timely manner. They were professional and helpful throughout the process. I highly recommend them."
Stanford University Medical Center
PARTNERS HEALTHCARE | FOUNDED BY BRIGHAM AND WOMEN'S HOSPITAL AND MASSACHUSETTS GENERAL HOSPITAL

The Surgery Center of Beaufort

INTERNATIONAL VITAMIN CORPORATION
 

TRUE.COM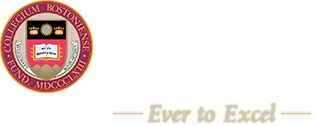 Texas A&M University