AMSTAT Consulting has become nationally recognized for helping hospitals and governments chart their new course with greater efficiency and agility. From implementation to data migration to tuning and optimization to advanced analytics, the AMSTAT Consulting Professional Services team will work with you every step of the way. Our clients cite these reasons for choosing to work with us:
All of our principals have doctorates at leading universities including Harvard, Stanford, and Columbia.
AMSTAT Consulting has numerous healthcare associates across multiple locations with proven domain competence.
The team includes doctors, clinical specialists, statisticians, and data scientists.
We have extensive backgrounds in healthcare analytics and over 100 years of practical experience in the healthcare field.
We have more than 650 skilled resources dedicated to healthcare research, reporting, and analytics practice.
We bring our cumulative experience working with close to 900 hospitals on healthcare fraud issues. You benefit from your peers' successes solving the same problems you face today.
Our consultants work closely with your staff so they have the skills and tools to keep improving performance long after we're gone.
Our recommendations are based on more than 100 years of best practice research on healthcare fraud detection.
Doctorates at Leading Universities Including Harvard, Stanford, & Columbia
Doctorates at Leading Universities Including Harvard, Stanford, & Columbia
Extensive Backgrounds in Healthcare Analytics
Extensive Backgrounds in Healthcare Analytics
Numerous Healthcare Associates
Numerous Healthcare Associates
Healthcare is a $2.7 trillion industry in the U.S. alone, and it is estimated that one-third is lost due to different forms of waste, mismanagement, and abuse. Waste includes such activities as providers prescribing unnecessary and redundant testing, devices and medications that are not better than the cheaper ones already in use, etc.
The common examples of fraud and abuse in healthcare include the following:
Illegal medical billing practices in which claims are falsified.
Multiple claims are filed by different providers for the same patient.
Patient identities are stolen and used to gain reimbursement for medical services never provided.
Collusion between unprincipled providers and their patients in which money from claims is shared.
It is estimated that 3%-10% of annual healthcare costs in the U.S. can be attributed specifically to fraudulent billing.
Further, a recent GAO report states that 68% of all medical fraud is the result of false billing and that healthcare providers are complicit in 62% of those cases, while patients are complicit in 14% of those.
With fraud estimates as high as $272 billion annually across the healthcare industry, there has always been a good reason for payers to devote significant resources to better detecting and preventing fraud, waste, and abuse.  It is time now to drive the successes of advanced fraud analytics tools to a higher ROI by building a view of the entire iceberg with a data-focused approach. AMSTAT Consulting can use entity analytics that is critical for detecting fraud. We can:
Detect, prevent, intercept, and decrease potentially improper payments by flagging them for review
Detect, identify, and build the case against past improper payments activity
Identify inconsistencies, "rule-breaking" behaviors, errors, and needed enhancements in related systems
Identify and mitigate potential payment risks and program
Mine data to identify new fraudulent patterns and develop new "rules" for those as well
Dig into the entire lifecycle of improper payments operations using tightly woven capabilities including entity analytics to integrate information silos, combine observation spaces, and enable unified enterprise business intelligence
Identify n-degree relationships and improve the coherence and consistency of current data by resolving identity conflicts in the records themselves
Associate identity and action data with their respective entities in real-time
Discover, match, find entities and non-obvious relationships in order to deliver better entity insights
Discover duplicate entity data on all major Hadoop distributions
Improve the handling of name matching and management with new language and culture support, improved short name comparisons and improved genderization support to properly identify, resolve, and interpret your name data
Dr. Raj Singhal, MD., Director, Pediatric Anesthesiology, Phoenix Children's Hospital

"Dr. Ann has been instrumental in helping with our statistical needs. In addition to her professionalism, she has been prompt and thorough with all of our requests. Dr. Ann's work is impeccable, and I would recommend her services to anyone in need of assistance with statistical methods or interpretation. We plan on using Dr. Ann for all of our future needs, and I am thrilled to have been introduced to her."
Dr. Haritha Boppana, MD, DHA, GHS Greenville Memorial Hospital 

"I am a physician and was in need of statistical analysis of research data. I found AMSTAT Consulting on online search. Dr. Ann called me and explained the process involved in data analysis. Dr. Ann was always very prompt, helpful, intelligent and took time explaining the various tests used in conducting data analysis. Thank you so much!! I look forward to working with you in the future."
Dr. Vincent Salyers, Dean, Faculty of Nursing, MacEwan University

"I have worked closely with AMSTAT Consulting on the data analysis/results of two research projects so feel as though I am knowledgeable about their expertise. On all accounts, the company provided me with reliable statistical analysis and results that I could translate into publishable format. They are conscientious experts who provide keen insights into appropriate statistical analysis given various data sets. I highly recommend them for your statistical support needs!"
Dr. Zamir S. Brelvi MD, PhD., CEO & Co-Founder, EndoLogic

"We have been very pleased with working with AMSTAT Consulting. The service was custom tailored and on time completion. The statistical report was detailed with excellent graphics. The cost of the services was affordable for a start-up company such as EndoLogic! Dr. Ann is very detail oriented and likes to know the project thoroughly that is being analyzed."
Dr. Nancy Allen, Ph.D., Curriculum and Technology Consultant

"My project required the analysis of a complex survey that required a great deal of help in organizing the data and analyses. In addition, the project required a quick turn-around. AMSTAT Consulting asked all the right questions, made realistic and helpful suggestions, and completed the project in a timely manner. They were professional and helpful throughout the process. I highly recommend them."
Stanford University Medical Center
PARTNERS HEALTHCARE | FOUNDED BY BRIGHAM AND WOMEN'S HOSPITAL AND MASSACHUSETTS GENERAL HOSPITAL

The Surgery Center of Beaufort

INTERNATIONAL VITAMIN CORPORATION
 

TRUE.COM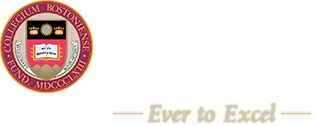 Texas A&M University