AMSTAT Consulting's Expertise
AMSTAT Consulting provides fast and reliable credential evaluation services for numerous local, state, and federal government entities, schools, community, non-profit organizations and business clients. Hundreds of thousands of successful clients cite these reasons for choosing to work with AMSTAT Consulting:
All of our principals have Ph.D. at leading universities including Harvard, Stanford, and Columbia.
They include nationally renowned evaluation experts.
They have over 100 years of practical experience in evaluation and performance measurement.
Our fees usually pale in comparison to the savings and/or additional profits that our work produces for our clients.
Over 90% of our clients request our assistance more than once, as our clients are almost universally happy with our different brand of evaluation.
We are more reasonably priced than most other companies offering health evaluations.
We offer personalized, comprehensive, and friendly support during and after your consultation with us.
We offer ultra-fast turnaround times.
Ph.D. at Leading Universities Including Harvard, Stanford, and Columbia
All of our principals have Ph.D. at leading universities including Harvard, Stanford, and Columbia.
Ph.D. at Leading Universities Including Harvard, Stanford, and Columbia
All of our principals have Ph.D. in statistics at Harvard, Stanford, and Columbia.
Internationally Renowned Figures in Evaluation
They include internationally renowned figures in evaluation.
Internationally Renowned Figures in Evaluation
They include internationally renowned figures in evaluation.
Over 100 Years of Practical Experience in Evaluation
They have over 100 years of practical experience in evaluation.
Over 100 Years of Practical Experience in Evaluation
They have over 100 years of practical experience in evaluation.
We are happy to provide the help you need at any or all of the following steps in earning the answers you request:
developing a detailed program evaluation management plan;
reviewing program documents and records;
conducting pre-program development (Needs Assessment) evaluation;
conducting implementation (Process or Formative) evaluation;
conducting impact (Performance, Outcome or Summative) evaluation;
conducting site and classroom observations;
conducting focus group interviews;
conducting surveys;
leading site evaluation team meetings;
inputting, organizing, and cleaning the data;
implementing data analysis;
developing written evaluation reports;
presenting evaluation results to governing board
AMSTAT Consulting is dedicated to offering the following professional services:
Independent program evaluation services for grants
Performance measurement for corporations
Government contracting activities
Statistical and other types of quantitative analysis and support
Other types of administrative functions
Program evaluation is a tool with which to demonstrate accountability to an array of stakeholders who may include funding sources, policymakers, state, and local agencies implementing the program, and community leaders. AMSTAT Consulting can:
Engage stakeholders
Describe the program
Focus the evaluation
Gather credible evidence
Justify conclusions
Ensure the use of evaluation findings and share lessons learned
We are experts in specifying the initial survey based on your research interest. We can choose the various options of scales such as:
Nominal Scales
Ordinal Scales
Interval Scales
Ratio Scales
We are experts in devising the sampling plan. We can choose the various options such as:
Probability Sampling
Simple Random Sampling
Stratified Random Sampling
Cluster Sampling
Nonprobability Sampling
Quota Sampling
Purposive Sampling
Snowball Sampling
We can design and perform the required statistical analyses.  Here is a sample of some of the analytical tools with which we are familiar:
 T-test
ANOVA
Correlation Analysis
Traditional Regression
Multiple Regression Analysis
Logistic Regression
MANOVA
MANCOVA
Factor Analysis
Cluster Analysis
Time Series Analysis
Survival Analysis
Canonical Correlations
Discriminant Analysis
Structural Equation Modeling (SEM)
Hierarchical Linear Modeling (HLM)
Path Analysis
Bayesian analysis
Descriptive Statistics
Discrepancy Analysis
Friedman two-way ANOVA (analysis of variance)
Futility Analysis
Hierarchical Linear Modeling
Intraclass Correlation Coefficient
Interim Analysis
Item Analysis
Kruskal-Wallace one-way analysis of variance (ANOVA)
Latent Variable Analysis
Longitudinal Growth Modeling
Mann-Whitney U
Meta-Analysis
Multidimensional Scaling
Multilevel Path Modeling/Multilevel Structural Equation Modeling
Multivariate Logistic Regression
Power Analysis
Raking Data
Tau-U Analysis
Transformations for normality or linearity
 Trend Analysis
Wilcoxon signed-rank test
We have expertise in virtually every statistical and qualitative software package, including but not limited to:
SAS
SPSS
STATA
HLM
Mplus
R
Access
Good leadership and management are essential to organizational development, performance, and sustainability. An organization succeeds because of what it does (a shared commitment to accomplish something useful and important) and how it does it (the way it functions, decides, evaluates, adapts, and delegates).
Factors determining how an organization does its work or accomplishes its objectives:
Effectiveness and functioning of individuals at all levels of the organization
Management systems supporting their work
Organizational culture
Adequacy of human and financial resources
Organizational performance always includes some element of customer satisfaction. One evaluates what an organization does in relation to the goals and objectives it has established. Evaluators should, therefore, define measures or indicators in relation to the specific long- and short-range objectives set by the organization, many of which are presented in this database. We can:
Use a standard set of criteria based on national or international norms and standards
Develop indicators for each management area and component in collaboration with the organization as part of an exercise to review and strengthen its management systems

This approach involves an assessment to determine the baseline stage of development of the organization.
Performance measurement and improvement are systematic processes by which an organization continuously and consistently tracks and applies important program and operations data for the purpose of optimizing its ability to efficiently and effectively advance its desired social impact. The most powerful performance measurement systems are typically a core responsibility of an organization's own staff, who integrate program, financial and organizational data to measure an organization's progress and success.
AMSTAT Consulting can conduct performance measurement to enable an organization to continuously learn and improve, which helps it to achieve better results. The metrics tracked should be derived from an organization's intended impact and theory of change—what the organization is holding itself accountable for achieving and how to get there. By measuring performance, we can:
Track progress towards and be held accountable for their intended impact and theory of change
Ensure programs or initiatives are implemented as designed
Learn about ways to achieve even better results by analyzing insights
Communicate progress and successes internally and externally to staff, beneficiaries, funders, peer organizations, and the broader community
Over time, gain insights about program effectiveness and what works and, if appropriate, prepare for rigorous program evaluations
There are five key steps to a strong performance measurement and improvement process. We can:
Define: Clarify your definition of success and the critical questions or decisions that performance measurement will help inform.

Crystallize your intended impact and theory of change.
Derive clear, prioritized metrics from these that cover program, financial, and organizational data.
Design and develop a data system and data-collection process to systematically gather and analyze this data at appropriate intervals.

Measure: Collect information, verify and validate it, and track it in the data system.
Learn: Analyze data and generate reports to identify insights and propose ways to improve.
Improve: Decide which improvements will strengthen the organization's success and begin implementing them.
Share: Decide how what you have learned may help others in your organization and in the greater field, and share your metrics and results.
Evaluation encourages us to examine the operations of a program, including which activities take place, who conducts the activities, and who is reached as a result. In addition, evaluation will show how faithfully the program adheres to implementation protocols. Through program evaluation, we can determine whether activities are implemented as planned and identify program strengths, weaknesses, and areas for improvement.
AMSTAT Consulting provides a variety of specialized evaluation services in health. They include:
Tobacco prevention
Evidence-based medicine
Clinical practice guidelines
Children and family services
Healthcare ethics
Biostatistical studies
Clinical trial design and methodology
Medical education
Biostatistical consulting
Clinical program evaluation
Performance measurement
Process improvement
Dr. Zamir S. Brelvi, MD, PhD., CEO, EndoLogic

"We have been very pleased with working with AMSTAT Consulting. The service was custom tailored and on time completion. The statistical report was detailed with excellent graphics. The cost of the services was affordable for a start-up company such as EndoLogic! Dr. Ann is very detail oriented and likes to know the project thoroughly that is being analyzed."
Dr. Raj Singhal, MD., Research Director of Pain Management, Phoenix Children's Hospital

"Dr. Ann has been instrumental in helping with our statistical needs. In addition to her professionalism, she has been prompt and thorough with all of our requests. Dr. Ann's work is impeccable, and I would recommend her services to anyone in need of assistance with statistical methods or interpretation. We plan on using Dr. Ann for all of our future needs, and I am thrilled to have been introduced to her."
Dr. Vincent Salyers, Dean and Professor, MacEwan University

"I have worked closely with AMSTAT Consulting on the data analysis/results of two research projects so feel as though I am knowledgeable about their expertise. On all accounts, the company provided me with reliable statistical analysis and results that I could translate into publishable format. They are conscientious experts who provide keen insights into appropriate statistical analysis given various data sets. I highly recommend them for your statistical support needs!"
Dr. Haritha Boppana, MD, DHA, GHS Greenville Memorial Hospital

"I am a physician and was in need of statistical analysis of research data. I found AMSTAT Consulting on online search. Dr. Ann called me and explained the process involved in data analysis. Dr. Ann was always very prompt, helpful, intelligent and took time explaining the various tests used in conducting data analysis. Thank you so much!! I look forward to working with you in the future."
Prof. Mohamed Toufic El Hussein, Mount Royal University

"Extremely professional. Attends to your project needs with skills and expertise. Pays attention to all details. Offers suggestions and recommendation for better and more effective use of your data. Creative and sincere. Thank you very much."
Dr. Nancy Allen, PhD., Curriculum and Technology Consultant

"My project required the analysis of a complex survey that required a great deal of help in organizing the data and analyses. In addition, the project required a quick turn-around. AMSTAT Consulting asked all the right questions, made realistic and helpful suggestions, and completed the project in a timely manner. They were professional and helpful throughout the process. I highly recommend them."
Facebook: 484 Total Likes, 483 Total Follows
Facebook: 484 Total Likes, 483 Total Follows








INTERNATIONAL VITAMIN CORPORATION
Baptist Memorial Rehabilitation Hospital

The Surgery Center of Beaufort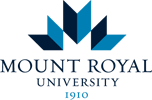 Join The 300,000+ Satisfied Customers Today