AMSTAT Consulting has become nationally recognized for helping hospitals and governments chart their new course with greater efficiency and agility. From implementation to data migration to tuning and optimization to advanced analytics, the AMSTAT Consulting Professional Services team will work with you every step of the way. Our clients cite these reasons for choosing to work with us:
All of our principals have doctorates at leading universities including Harvard, Stanford, and Columbia.
AMSTAT Consulting has numerous healthcare associates across multiple locations with proven domain competence.
The team includes doctors, clinical specialists, statisticians, and data scientists.
We have extensive backgrounds in healthcare analytics and over 100 years of practical experience in the healthcare field.
We have more than 650 skilled resources dedicated to healthcare research, reporting, and clinical analytics practice.
We bring our cumulative experience working with close to 900 hospitals on clinical issues. You benefit from your peers' successes solving the same problems you face today.
Our consultants work closely with your staff so they have the skills and tools to keep improving performance long after we're gone.
Our recommendations are based on more than 100 years of best clinical research.
Doctorates at Leading Universities Including Harvard, Stanford, & Columbia
Doctorates at Leading Universities Including Harvard, Stanford, & Columbia
Extensive Backgrounds in Healthcare Analytics
Extensive Backgrounds in Healthcare Analytics
Numerous Healthcare Associates
Numerous Healthcare Associates
 
Patient Similarity Analytics
We can:
Analyze aggregated demographic, social, clinical, and financial factors along with unstructured data such as physicians' notes
Factor the specific health history of each individual patient into the creation of a personalized healthcare delivery plan
Enable healthcare professionals to examine thousands of patient characteristics at once to generate personalized treatment plans
Identify other patients with similar clinical characteristics to see what treatments were most effective or what complications they may have encountered
Support patient-physician matching so an individual is paired with a doctor that is optimal for a specific condition
Allow healthcare professionals to better tap into the collective memory of the care delivery system to uncover new levels of tailored insight or "early identifiers" from historical/long-term patient data
Streaming Analytics
AMSTAT Consulting can analyze the broadest range of streaming data – unstructured text, video, audio, geospatial, sensor – while making decisions as events are happening. We can bring meaning to fast-moving data streams.
We can:
Connect with virtually any data source whether structured, unstructured or streaming, and integrate with Hadoop, Spark, and other data infrastructures
Offer a complete solution with a development environment runtime and analytics toolkits such as natural language processing, image/voice recognition, and spatial-temporal analysis
Integrate with business solutions, built-in domain analytics like machine learning, natural language, spatial-temporal, text, acoustic, and more, to create adaptive streams applications
Perform real-time analysis for ICU patient data streams
Mine patient monitoring data for the discovery of early detection patterns
Medical Sieve
Radiologists and cardiologists today have to view large amounts of imaging data relatively quickly leading to eye fatigue. Further, they have only limited access to clinical information relying mostly on their visual interpretation of imaging studies for their diagnostic decisions. We can use Medical Sieve, an automated cognitive assistant for radiologists and cardiologists designed to help in their clinical decision-making. We can:
Collect clinical, textual and imaging data of patients from electronic health records systems
Analyze multimodal content to detect anomalies if any, and summarizes the patient record collecting all relevant information pertinent to a chief complaint
Feed the results of anomaly detection into a reasoning engine which uses evidence from both patient-independent clinical knowledge and large-scale patient-driven similar patient statistics to arrive at potential differential diagnosis to help in clinical decision making
Summarize all relevant information to the clinician per chief complaint
Retain links to the raw data for detailed review providing holistic summaries of patient conditions.
Results of clinical studies in the domains of cardiology and breast radiology have already shown the promise of the system in differential diagnosis and imaging studies summarization.
Metagenomics
Metagenomics (also referred to as environmental and community genomics) is the genomic analysis of microorganisms by direct extraction and cloning of DNA from an assemblage of microorganisms. The development of metagenomics stemmed from the ineluctable evidence that as-yet-uncultured microorganisms represent the vast majority of organisms in most environments on earth.
Community metabolism
Using comparative gene studies and expression experiments with microarrays or proteomics, we can piece together a metabolic network that goes beyond species boundaries. We can use detailed knowledge about which versions of which proteins are coded by which species and even by which strains of which species. Therefore, community genomic information is another fundamental tool (with metabolomics and proteomics) in the quest to determine how metabolites are transferred and transformed by a community.
Metatranscriptomics
We can analyze metagenomic mRNA (the metatranscriptome) to provide information on the regulation and expression profiles of complex communities. We can use transcriptomics technologies to measure whole-genome expression and quantification of a microbial community.
Viruses
Metagenomic sequencing is particularly useful in the study of viral communities. As viruses lack a shared universal phylogenetic marker (as 16S RNA for bacteria and archaea, and 18S RNA for eukarya), the only way to access the genetic diversity of the viral community from an environmental sample is through metagenomics. Viral metagenomes should thus provide more and more information about viral diversity and evolution.
Dr. Raj Singhal, MD., Director, Pediatric Anesthesiology, Phoenix Children's Hospital

"Dr. Ann has been instrumental in helping with our statistical needs. In addition to her professionalism, she has been prompt and thorough with all of our requests. Dr. Ann's work is impeccable, and I would recommend her services to anyone in need of assistance with statistical methods or interpretation. We plan on using Dr. Ann for all of our future needs, and I am thrilled to have been introduced to her."
Dr. Haritha Boppana, MD, DHA, GHS Greenville Memorial Hospital 

"I am a physician and was in need of statistical analysis of research data. I found AMSTAT Consulting on online search. Dr. Ann called me and explained the process involved in data analysis. Dr. Ann was always very prompt, helpful, intelligent and took time explaining the various tests used in conducting data analysis. Thank you so much!! I look forward to working with you in the future."
Dr. Vincent Salyers, Dean, Faculty of Nursing, MacEwan University

"I have worked closely with AMSTAT Consulting on the data analysis/results of two research projects so feel as though I am knowledgeable about their expertise. On all accounts, the company provided me with reliable statistical analysis and results that I could translate into publishable format. They are conscientious experts who provide keen insights into appropriate statistical analysis given various data sets. I highly recommend them for your statistical support needs!"
Dr. Zamir S. Brelvi MD, PhD., CEO & Co-Founder, EndoLogic

"We have been very pleased with working with AMSTAT Consulting. The service was custom tailored and on time completion. The statistical report was detailed with excellent graphics. The cost of the services was affordable for a start-up company such as EndoLogic! Dr. Ann is very detail oriented and likes to know the project thoroughly that is being analyzed."
Dr. Nancy Allen, Ph.D., Curriculum and Technology Consultant

"My project required the analysis of a complex survey that required a great deal of help in organizing the data and analyses. In addition, the project required a quick turn-around. AMSTAT Consulting asked all the right questions, made realistic and helpful suggestions, and completed the project in a timely manner. They were professional and helpful throughout the process. I highly recommend them."
Stanford University Medical Center
PARTNERS HEALTHCARE | FOUNDED BY BRIGHAM AND WOMEN'S HOSPITAL AND MASSACHUSETTS GENERAL HOSPITAL

The Surgery Center of Beaufort

INTERNATIONAL VITAMIN CORPORATION
 

TRUE.COM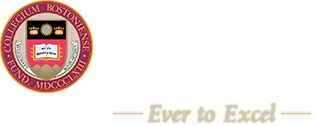 Texas A&M University