AMSTAT Consulting's Four Areas of Expertise
AMSTAT Consulting has become nationally recognized for helping Fortune 500 companies turn data into value without the hassle of managing complex infrastructure, systems, and tools. From implementation to data migration to tuning and optimization to data engineering and advanced analytics, the AMSTAT Consulting Professional Services team will work with you every step of the way. Our clients cite these reasons for choosing to work with us:
AMSTAT Consulting employs the best and brightest data scientists in the big data industry.
Our experts have PhD in statistics at leading universities including Harvard, Stanford, and Columbia.
They have extensive backgrounds in statistics and over 100 years of practical experience in quantitative methods.
AMSTAT Consulting augments its in-house expertise by collaborating with industry experts and  certified service providers to ensure you get the best Hadoop experience.
We are experts in statistical analysis such as traditional regression, logistic regression, multinomial logistic regression, probit regression, time series analysis survival analysis, discriminant analysis, multivariate adaptive regression splines, globally-optimal classification tree analysis, geospatial predictive modeling, and discrete choice models.
We are experts in statistical programming languages such as SAS, R, SPSS, STATA, and Access.
Our fees usually pale in comparison to the savings and/or additional profits that our work produces for our clients.
Over 90% of our clients request our assistance more than once, as our clients are almost universally happy with our different brand of consulting.
We are more reasonably priced than most other consultants offering big data consulting.
We offer personalized, comprehensive, and friendly support during and after your consultation with us.
We offer ultra-fast turnaround times.
PhD in Statistics at Harvard, Stanford, and Columbia
All of our principals have PhD in statistics at leading universities including Harvard, Stanford, and Columbia.
PhD in Statistics at Harvard, Stanford, and Columbia
All of our principals have PhD in statistics at leading universities including Harvard, Stanford, and Columbia.
The Best and Brightest Data Scientists
AM Statistical Consulting employs the best and brightest data scientists in the big data industry.
The Best and Brightest Data Scientists
AM Statistical Consulting employs the best and brightest data scientists in the big data industry.
Extensive Backgrounds in Statistics
They have extensive backgrounds in statistics and over 100 years of practical experience in quantitative methods.
Over 100 Years of Practical Experience in Quantitative and Qualitative Methods
They have extensive backgrounds in statistics and over 100 years of practical experience in quantitative methods.
The Best Hadoop Experience
AM Statistical Consulting augments its in-house expertise by collaborating with industry experts and certified service providers to ensure you get the best Hadoop experience.
The Best Hadoop Experience
AM Statistical Consulting augments its in-house expertise by collaborating with industry experts and certified service providers to ensure you get the best Hadoop experience.
We are happy to provide the help you need at any or all of the following steps in earning the data-based answers you request:
Assessing your business needs
Defining the business case
Setting the strategic rationale for a company's analytics journey
Creating advanced algorithms
Establishing methodologies for efficiently accessing, classifying, assessing and prioritizing data
Deploying analytical models for business users to incorporate into routine business operations
Collaborating with the IT organization to facilitate model deployment
Testing model accuracy
Maintaining analytical models so that they retain their accuracy
Determining which data to collect, and having a sound rationale for doing so
Identifying the best way to transform and structure raw data
Inputting, organizing, and cleaning the data
Exploring large data sets in real-time
Developing advanced analytics strategies
Bringing analytical rigor through the expertise of our team, which can support a multitude of analyses, including: predictive modeling, customer segmentation, experimental design, pricing optimization and more.
Deploying advanced analytics for decision support
De-mystifying and simplifying analytics for business users
Implementing advanced analytics algorithms
Identifying the analytics use cases that present the highest value opportunities
Finding hidden patterns with advanced analytics algorithms
Visualizing and reporting results
Deriving business insight from the data
Monetizing business insight
Institutionalizing an analytics culture and associated behaviors among business users
Helping clients build the advanced analytics organization and capabilities required to execute strategies
Managing the ongoing storage and computing requirements associated with the ever growing volume of data
Allowing unlimited e-mail and phone support
Supporting until project is complete
Our approach to big data analytics insights offers you:
Enhanced decision making by assessing the likely outcomes of alternatives
More accurate forecasting and planning
Insight into patterns that improve customer satisfaction and sales
Dynamic, potentially automated decision making
Earlier identification of risks and other critical factors
We're Here To Help Your Business Blast Off!
Through Creative Ideas, Innovation & Sheer Determination
As part of our Advanced Analytical services, we will send a Data Scientist to your site who will conduct a use case discovery session in order to gain a clear understanding of business priorities as well as existing workflows/data sources available for analytics. From there, we will identify use cases, and will create a road map for big data development and training so that you can become self-sufficient.
We can work in SQL, Python, Scala, Java, and R – with a wide range of advanced analytics algorithms. We can be instantly productive with real-time analysis of large-scale datasets on topics ranging from user behavior to customer funnel. We can easily publish these results and complex visualizations. We can design and perform the required statistical analyses. We bring analytical rigor through the expertise of our team, which can support a multitude of analyses, including:
Predictive Modeling
Customer Segmentation
Experimental Design
Pricing Optimization
We can design and perform the required statistical analyses.  Here is a sample of some of the analytical tools with which we are familiar:
Traditional Regression
Logistic Regression
Multinomial Logistic Regression
Probit Regression
Time Series Analysis
Survival Analysis
Discriminant Analysis
Multivariate Adaptive Regression Splines,
Globally-Optimal Classification Tree Analysis
Geospatial Predictive Modeling
Discrete Choice Models
We have expertise in virtually every statistical software package, including but not limited to:
We can assess key aspects of your big data analytics environment, such as data inventory, accessibility, data quality, coverage, accuracy, and automation.
With AMSTAT Consulting's solution, financial services companies can incorporate online web data and third-party data with extensive historical customer information to develop the most complete customer profile that extends across all channels. Understanding and predicting both known and unknown customer behavior can lead to the presentation of the most appropriate financial product content that is aligned with decisions and events taking place in the lives of consumers and clients. We can:
Deploy advanced graph algorithms to detect and prevent money laundering and other fraudulent activities
Evaluate the risk in your portfolio through Monte Carlo simulations
Recommend personalized new products and services based on a 360-degree view of the customer
Use several decades worth of customer data to detect fraud without having to build out dedicated systems or limit our view to a small sample size
Store massive data on each user to comply with regulatory requirements, secure it to assure customer privacy, and make the data available to the business all from a single source
Improving the quality of health and wellness is top of mind for consumers today – ranging from nutrition information to a broad range of user-centric consumer applications. To handle the vast number of datasets and sources, broad user base, billions of data points, you need a data platform that can make sense of the complexity to scale with the growing number of applications and user demand. We can:
Develop data-driven health or lifestyle recommendations using advanced machine learning algorithms
Provide a tailored and personalized view of health data for each individual you serve
Keep a decade of EMRs online to comply with HIPAA requirements, and also make that data available for analysis alongside generic industry data and new patient data
Prevent adverse effects using the massive trial data available on thousands of drugs, millions of compounds, and countless individual genetic variations
Personalize healthcare and minimize unnecessary ED visits by collecting and storing patient data from remote, wearable sensors in real time
Population Health Management
We can improve population health outcomes and lower costs through data aggregation and insight driven prioritization, risk stratification, coordination, and management of patient-centered care. Whether it is dashboards/visualizations or advanced analytics like natural language processing and deep learning, our experts can help.
Population Risk Management
Population Care Management:
Patient Engagement:
Clinical Outcomes Management
Activity Based Costing
Hospital Management and Administration
We can reduce cost, improve productivity, and increase growth with information from across the healthcare continuum.
Clinical Performance
Marketing
Financial Forecasting, Budgeting and Risk Management
Physician Practice Assessment and Alignment:
Medical Staff Optimization
Hospital Resource Allocation
Planning
Readmission Reduction
Health Insurance Analytics
We can implement data-driven innovations for better plan design, proactive care management, and pay-for-performance initiatives which lead to increased market share.
Healthcare Reform
Enterprise Decision Support
Provider Partnerships
Acquisition Marketing
Membership Management
Health Plan Trends
Payment Integrity for Health Plans
Interoperability
Without interoperability, big data and analytics are useless. Healthcare systems must achieve high degrees of interoperability and data sharing for big data to impact real-time clinical decision making. Disparate systems need to work together. 
Healthcare Reform
Enterprise Decision Support
Provider Partnerships
Clinical Outcome Assessment 
Activity Based Costing
AMSTAT Consulting is dedicated to using Big Data to figure out what customers are saying about you and what they are saying about your competition. We can use this newly found insight to figure out how this sentiment impacts the decisions you are making and the way your company engages. More specifically, we can determine how sentiment is impacting sales, the effectiveness or receptiveness of your marketing campaigns, the accuracy of your marketing mix (product, price, promotion, and placement), and so on. We can:
Answer what is ultimately a more important question: "Why are people saying what they are saying and behaving in the way they are behaving?"
Look at the interaction of what people are doing with their behaviors, current financial trends, actual transactions that you are seeing internally, and so on
Get to the core of why your customers are behaving a certain way that requires merging information types in cost-effective ways, especially during the initial exploration phase of the project
Social Media Analytics
We can enable companies to incorporate understanding of the textual content, providing critical competitive advantage over their peers, providing key areas of improvement and increased vigil to streamline workflows. Key areas include:
Opinion Mining & Sentiment Analysis
Brand Monitoring & Competitive Analysis
Lead Generation 
Trend Analysis
Content Analytics
By unlocking the value of content, we can deliver smarter solutions for brand monitoring, sentiment analysis, competitive and market intelligence, customer experience management, healthcare surveillance, early warning, eCommerce, eDiscovery and much more. Key applications include:
Concept Extraction
Entity Extraction
Text Similarity
Article Extraction
Sentiment Analysis
Language Detection
Summarization
Retailers must analyze a great deal of data for each marketing campaign to meet time-sensitive windows of opportunity for converting customer purchases and improving operational processes. We can:
Work with retailers and eCommerce sites to deliver solutions that leverage big data to provide a 360° view of consumer behavior, extending current analytics platforms to incorporate predictive and prescriptive analytics
Build a unified view of your customer behavior based on their online and offline behavior
Infer hidden propensities and recommend next product to buy using machine learning algorithms
Build reports in real-time to provide actionable intelligence for your customers
Manage inventory across all our brick-and-mortar outlets and online fulfillment centers for a new SKU from a small, foreign manufacturer
Optimize key metrics like same-store-sales and promotion efficacy by combining our online and offline data from social, surveillance, point-of-sale, and marketing
Model predictive indicators that identify anomalies and help prevent the massive security attacks that cost you billions every year and dilute customer sentiment
We can ingest and process streaming data from a vast network of sensors in real-time. We can:
Develop new products based on information hidden in the sensor data
Deploy sophisticated algorithms to production
Achieve tangible improvements based on insights discovered
Smart Cities
We can enable smart use of resources by using them only when needed, building and empowering systems that save time, energy, and money, and improve the overall quality of life:
Smart Lighting
Water Management
Transport Management
Noise Pollution
Structural Health Monitoring
Citizen Information System
Waste Management
Smart Manufacturing
We can connect your machines, data, and people to streamline your operations and bring ground-breaking improvements to your overall manufacturing processes and productivity. We have deep domain knowledge and skills to help you across the IoT application spectrum. Some of the IoT applications in manufacturing are:
Asset Monitoring and Optimization
Industrial Automation
Energy Management
Predictive Maintenance
Supply Chain Optimization
Smart Healthcare
IoT is an enabler to achieve improved care for patients and providers. It could drive better asset utilization, new revenues, and reduced costs. Additionally, it has the potential to change how health care is delivered:
Image Management
Visualization
Health Care Delivery System
Population Health Management
Healthcare Asset Tracking
Patient Flow Analysis
Oil and Gas – Power Generation and Distribution
We can navigate through the influx of big data and help you capture it, manage it and extract insights that matter:
Massive Collection, Management, and Analytics of Exploration Data
Predictive Maintenance
Operation Optimization
Downstream Analysis
Upstream Energy Trading
Finance and Commercial
Smart Aviation
We can provide prescriptive actions to recover effectively from disruptive events; significant reduction of unplanned downtime through real-time aircraft prognostics and recommended actions; and the optimization of customer service, capacity, operational costs, and maintenance costs:
Fuel Management System
Flight Risk Management
Flight Planning
Flight Crew Planning
Airport Network Analytics
Airport Profitability Analysis
Smart Transportation
We can provide analytics for advanced applications that integrate live data and feedback from a number of other sources, such as parking guidance and information systems, weather information, and bridge de-icing systems:
Predictive Maintenance Optimization
Capacity and Pricing Optimization
The growth of digital advertising and marketing services has created a plethora of opportunities. Your business can exploit these opportunities if you have the right tools to analyze and process the vast amount of data generated faster than the competition. We can:
Integrate structured as well as unstructured data from disparate sources
Analyze key metrics to troubleshoot and optimize your product
Develop and deploy machine learning algorithms for optimal ad placement
Speed up delivery of your analytics product
Customer Segmentation & Profile
We use both demographic segmentation data and advanced clustering segmentation techniques to:
Conduct market segmentation to unveil meaningful and measurable segments or microsegments according to customers needs, behaviors, demographics and social profiles
Determine the revenue potential of each segment and target segments according to their profit potential and the ability of your company to serve them
Obtain a complete customer profile to help predict future behavior through a 360° customer view
Use target market analysis to tailor products, services, marketing and distribution strategies to match the needs of each segment
Measure performance of each segment and optimize your segmentation approach over time
Personalized & Customer Driven Marketing
By learning where, when, and how buyers are most likely to shop, and which offers and products will appeal to them, you can determine product offerings and personalized marketing campaigns to extract maximum value from both high and low-profit customers. You can optimize your marketing mix, driving channels and redefining customer relationships. Here are some of the applications:
Recommendation engine and product recommendation
Faceted search and navigation
Personalized emails
Webpage curation
Targeted alerts and offers
Deliver personalized and seamless shopping experience across all channels and devices where consumers shop
Customer Value Campaigns
Mobile Commerce
Marketing Mix and ROI
We can quantify the potential value of all marketing inputs and use predictive analytics to identify marketing investments that are most likely to produce long-term revenue growth.
Use predictive analytics to optimize future marketing investments and drive growth in sales, profits and market share
Balance short-term marketing and promotion tactics with long-term brand building needs
Understand marketing ROI for each offline and online media channel, campaign and execution (i.e., search vs. circular vs. TV)
Optimize allocation of traditional media vs. digital media and determine the synergies between the two with marketing mix modeling
Quantify the value and impact of emerging/new digital media (Facebook, Groupon, Foursquare, mobile apps, etc.) with a personalized digital marketing strategy
Determine which media vehicles and campaigns are most effective at driving revenue, profits, share and consumer segments
Quantify the ROI of improving marketing effectiveness in terms of sales, profits, share and target consumer growth
Product Portfolio Management
Our experts help you understand which product combinations are being purchased together by your customers, and in what sequence. Understanding the product combinations and the strength of these relationships is valuable information that can be used for cross selling and upselling, offering coupons and promotions, and making recommendations. 
We indicate, among other things:
How to exploit the potential of the strongest products (higher margin, higher turnover)
Which products may be withdrawn (low potential, unprofitable products)
How to optimally place goods on the shelves at various points of sale (product placement, shelf storage)
How one can improve indicators, including the rate of sale (ROS)
Market Sizing & Opportunity Analysis
Our experts can synthesize information from syndicated reports, secondary data, social media intelligence, internal data and other sources to provide a complete picture of your market. Our approach leverages a variety of sources to formulate market.
Competitor Analysis
From strategic overviews of your company's competitive landscape to specific competitor profiles – our experts can enhance your offerings and go-to-market strategies against competition. We can analyze information from various sources such as sales logs, surveys, social media, and primary data to help you understand your competitor's next move and stay ahead.
Market Segmentation
We can conduct segmentation analysis to pinpoint the segment that will generate the highest return. A market segmentation designed by our experts will provide an unrivaled informational foundation for growth:
Customer Segmentation
Demand Analysis
Marketing Mix Modeling
Digital Media Marketing
Brand Equity
By integrating customer survey data and predictive modeling, our experts can identify optimal routes to strong brand equity that has several dimensions like brand awareness (strength of brand in consumer's memory), brand image (consumer perception and preferences for a brand), customer perceived value and brand association and help you address the following:
Demonstrate the impact of strong brand equity – in terms of market share, customer acquisition, brand loyalty and other desirable outcomes
Develop a single measure of brand equity that can feed into management scorecards
Determine the impact of all business drivers (marketing, economic, competition, operations) on brand KPIs and sales
Understand the effect of change in brand KPIs on other brand KPIs and consumer behavior
Calculate the financial value (ROI) of a change in brand KPIs
Find the right marketing mix to drive brand objectives
Determine the future impact of a change in the marketing and messaging strategy
Map your brand's equity against that of key competitors to help you stay one step ahead
Establish a reliable and valid framework to pulse the health of your brand over time
Market Risk Management
We can assist you in identifying and managing the complex risks associated with the development, deployment, and maintenance of intricate models used for risk management, valuation, and financial/regulatory reporting purposes. Market Risk Management services include Value at Risk (VaR) Assessment, Scenario Analysis, Potential Future Exposure and Trading Support, Model Back Testing, Stress Testing, Correlation Analysis, and Volatility Correction. Market Risk Services span across the following areas:
Governance, Risk, and Compliance
Model Development and Validation
Asset Liability Management
Risk Monitoring and Reporting
Risk-Based Decision Making
Credit Risk Management
Credit Risk Management Consulting covers the entire spectrum, including risk identification through diagnostic review analysis, risk assessment through corporate and retail scoring model development, risk measurement through estimation of Probability of Default (PD), Loss Given Default (LGD), Exposure at Default (EAD) and Credit VaR models, as well as overall risk management, including collateral management, risk-based pricing, and reporting frameworks.
Governance, Risk, and Compliance
Model Development and Validation
Credit VaR Estimation Framework
Risk Monitoring and Reporting
Risk-Based Decision Making
Retail Fraud Detection
Analysis of transactions and activities such as purchasing, accounts payable, POS, sales projections, warehouse movements, employee shift records, returns, store level video and audio recordings, and other data across your company can help you to identify fraudulent activity and develop appropriate priorities for case management and investigation.
Ethical Cultural Assessment
Monitoring & Analyzing Loss Prevention Metrics
Profiling
Monitoring Vendor/Supplier Related Issues
Predictive Modeling
Retail Shrinkage
Insurance Fraud Detection
Fraudulent claims that are a serious financial burden on insurers cause higher overall insurance costs. Here are a few examples of the way data analysis can be applied to fight fraud in the insurance industry:
Medical Billing Fraud

Identify excessive billing — same diagnosis, same procedure
Identify excessive number of procedures, per day or place of service/day
Identify multiple billing of same procedure, same date of service
Locate age inappropriate treatments — too young/old for treatment
Identify duplicate charges on patient bills
Find doctor and patient with same address

Claims Fraud

Identify duplicate claims
Review submission of multiple/inflated claims
Find fraudulent family members: i.e., five dependent children born within a two year period.
Highlight incorrect gender specific treatments
Flag mutually exclusive procedures: e.g. if appendix removed on 01/10/14, then it would be impossible to have appendicitis on 01/02/15.
Highlight failure to disclose pre-existing condition (where applicable)

Life Insurance Fraud

Determine patterns of overpayment of premiums
Review transaction payments comprising more than one type of payment instrument
Report multiple accounts to collect funds or payment to beneficiaries
Report purchase of multiple products in a short period of time
Review beneficiaries with multiple policies
Isolate transactions for follow-up where employees are beneficiaries
Determine agents/brokers with statistically high numbers of claim payouts
Calculate benefit payments paid for lapsed policies
Find policy loans that are greater than face value
Report unauthorized policy changes
Identify missing, duplicate, void or out-of-sequence check numbers
The energy sector provides many Big Data use case challenges in how to deal with the massive volumes of sensor data from remote installations. We can:
Figure out the insight
Take action on this valuable insight
Take action on the identified valuable data while it is at rest and also take action while things are actually happening
AMSTAT Consulting is dedicated to knowing that the time/quality resolution metrics and trending discontent patterns for a call center weeks after the fact. If someone is on the phone and has a problem, we will know about it right away from an enterprise perspective and we will know that people are calling about this new topic or that we are seeing new and potentially disturbing trending in your interactions within a specific segment.
We have been asked by a number of clients for help with this pattern, which is well suited for Big Data. Call centers of all kinds want to find better ways to process information to address what is going on in the business with lower latency. This is a really interesting Big Data use case, because it uses analytics-in-motion and analytics-at-rest. We can:
Build these models and find out what is interesting based on the conversations that have been converted from voice to text or with voice analysis as the call is happening by using in-motion analytics means
Build up these models and then promote them back in to Streams to examine and analyze the calls that are actually happening in real time by using at-rest analytics
The modern assembly line is made up of highly instrumented machines, with millions of sensors reporting billions of data points. We can:
Improve quality control by parsing sensor data in real-time
Increase machine uptime with preventative maintenance using advanced machine learning algorithms
To handle the vast number of data sources, broad user base, and billions of data points created by millions of interactions, you need a data platform that can cope with the growing scale and complexity of your data. We can:
Gain a holistic view of your users by easily aggregating data from wearables, digital properties, or other relevant data sources
Develop data-driven recommendations using advanced machine learning algorithms to increase customer engagement
Provide a tailored and personalized view of pertinent data for each individual you serve
Service providers are among the world's biggest aggregators of consumer data and work under the most uncertain regulatory conditions. Securely storing billions of records and providing transparent, real-time customer access has historically required multiple expensive systems to handle the huge size, complexity, and variety of data. We can
Keep down costs and extend our existing systems as our data grows to trillions of records per year
Monetize the terabytes of real-time geo-location, mobile interaction, content partner, Bluetooth, and external data we collect every day
Speed up our data processing pipelines by at least an order of magnitude to serve our custom­ers and partners better and remain competitive
Monitoring web behavior and user intent can be critical for a number of federal, state and local Government websites. AM Stat Consulting's solution moves beyond the functionality afforded in traditional digital web analytics tools so government organizations can predict behaviors and monitor and manage the use of internal and external websites. This advanced data insight ensures that published sites are being used properly and gives authorities access to real-time performance data. We can:
Combine real-time data with decades of historical records from old systems as the backbone of one massively scalable user-facing system
Analyze video frame-by-frame in real time to detect threats and combine that with geospatial, signals intelligence, and other data to paint a complete security picture
I have worked closely with AMSTAT Consulting on the data analysis/results of two research projects so feel as though I am knowledgeable about their expertise. On all accounts, the company provided me with reliable statistical analysis and results that I could translate into publishable format. They are conscientious experts who provide keen insights into appropriate statistical analysis given various data sets. I highly recommend them for your statistical support needs!
We have been very pleased with working with AMSTAT Consulting. The service was custom tailored and on time completion. The statistical report was detailed with excellent graphics. The cost of the services was affordable for a start-up company such as EndoLogic! Dr. Ann is very detail oriented and likes to know the project thoroughly that is being analyzed.
Dr. Ann has been instrumental in helping with our statistical needs. In addition to her professionalism, she has been prompt and thorough with all of our requests. Dr. Ann's work is impeccable, and I would recommend her services to anyone in need of assistance with statistical methods or interpretation. We plan on using Dr. Ann for all of our future needs, and I am thrilled to have been introduced to her.
My project required the analysis of a complex survey that required a great deal of help in organizing the data and analyses. In addition, the project required a quick turn-around. AMSTAT Consulting asked all the right questions, made realistic and helpful suggestions, and completed the project in a timely manner. They were professional and helpful throughout the process. I highly recommend them.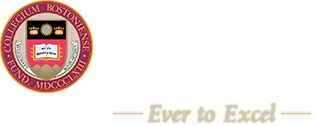 International Vitamin Corporation